How to use an organization chart template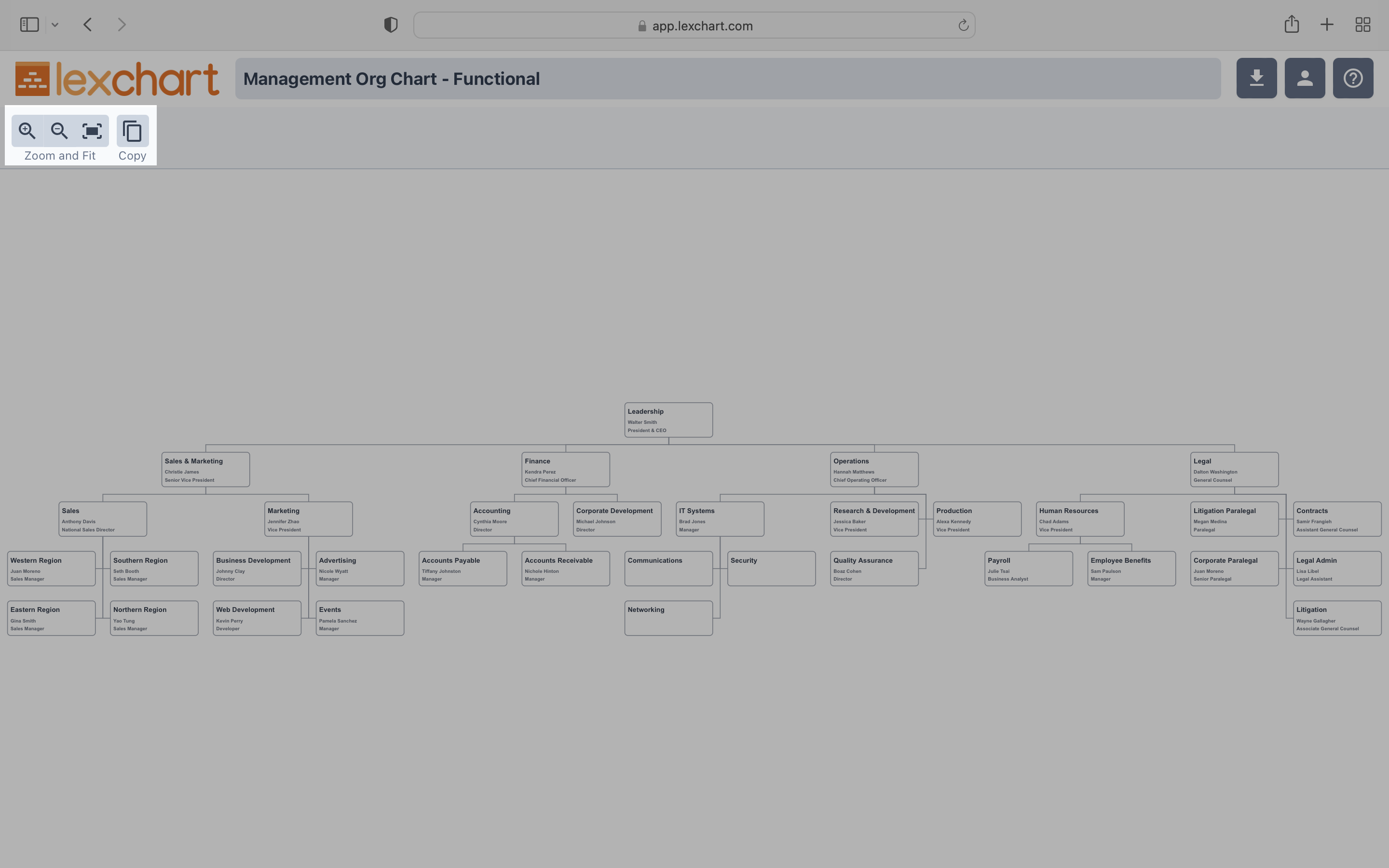 3 steps to use an organization chart template
There are three simple steps to use a Lexchart template or copy an example.
Step 1. Sign in to Lexchart
You can create a free account if you do not already have one.
Step 2. View the template in the examples
There are two ways to access templates for Lexchart.
You can go directly to a public chart template or example, like this functional organization chart template.
You can see all the templates and chart examples from the main Charts  page. Choose Examples from the Help icon.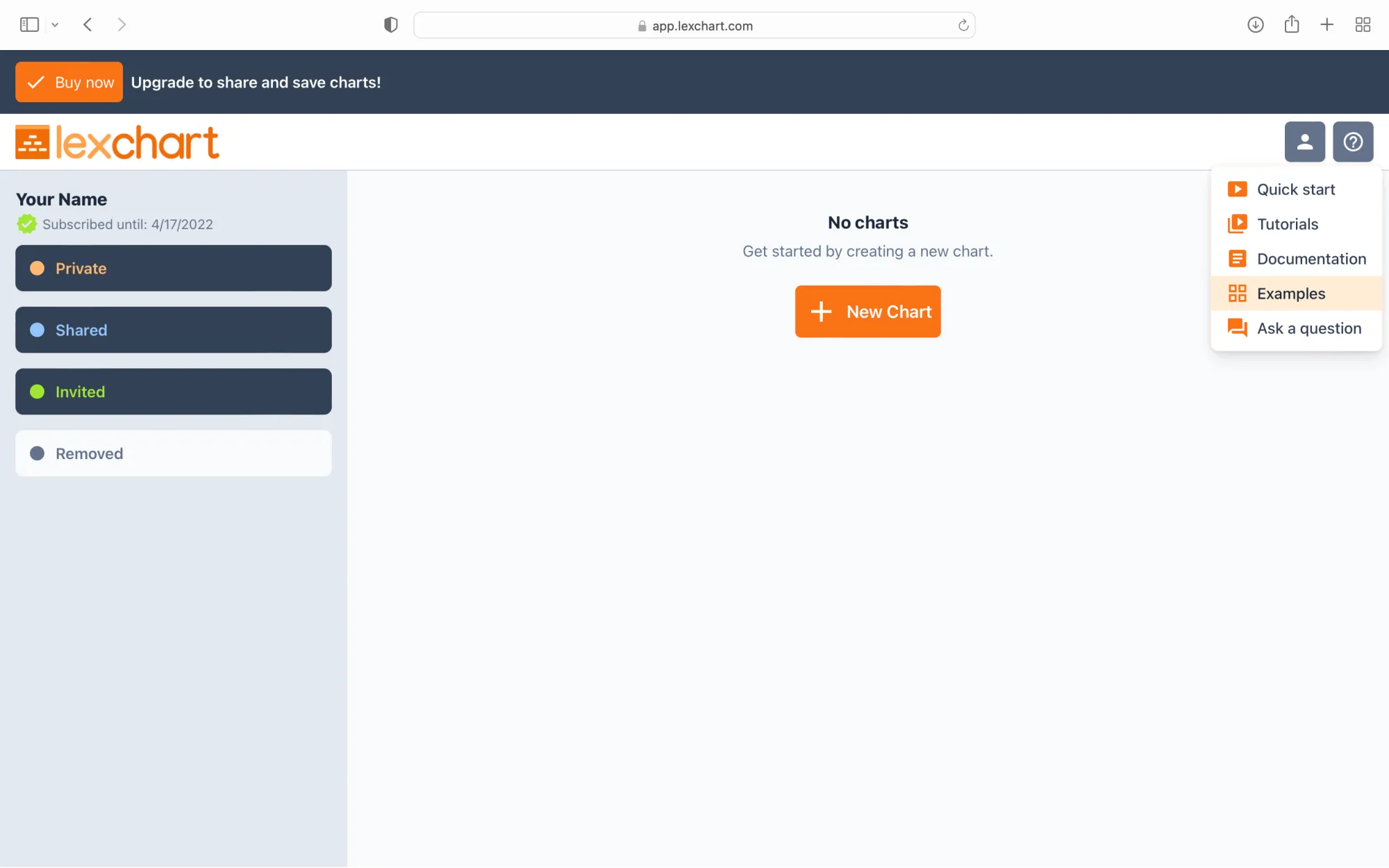 Select the org chart template you want to use.
Step 3. Copy the template
Choose the copy button in the upper left. This will add a copy of the chart to your Charts.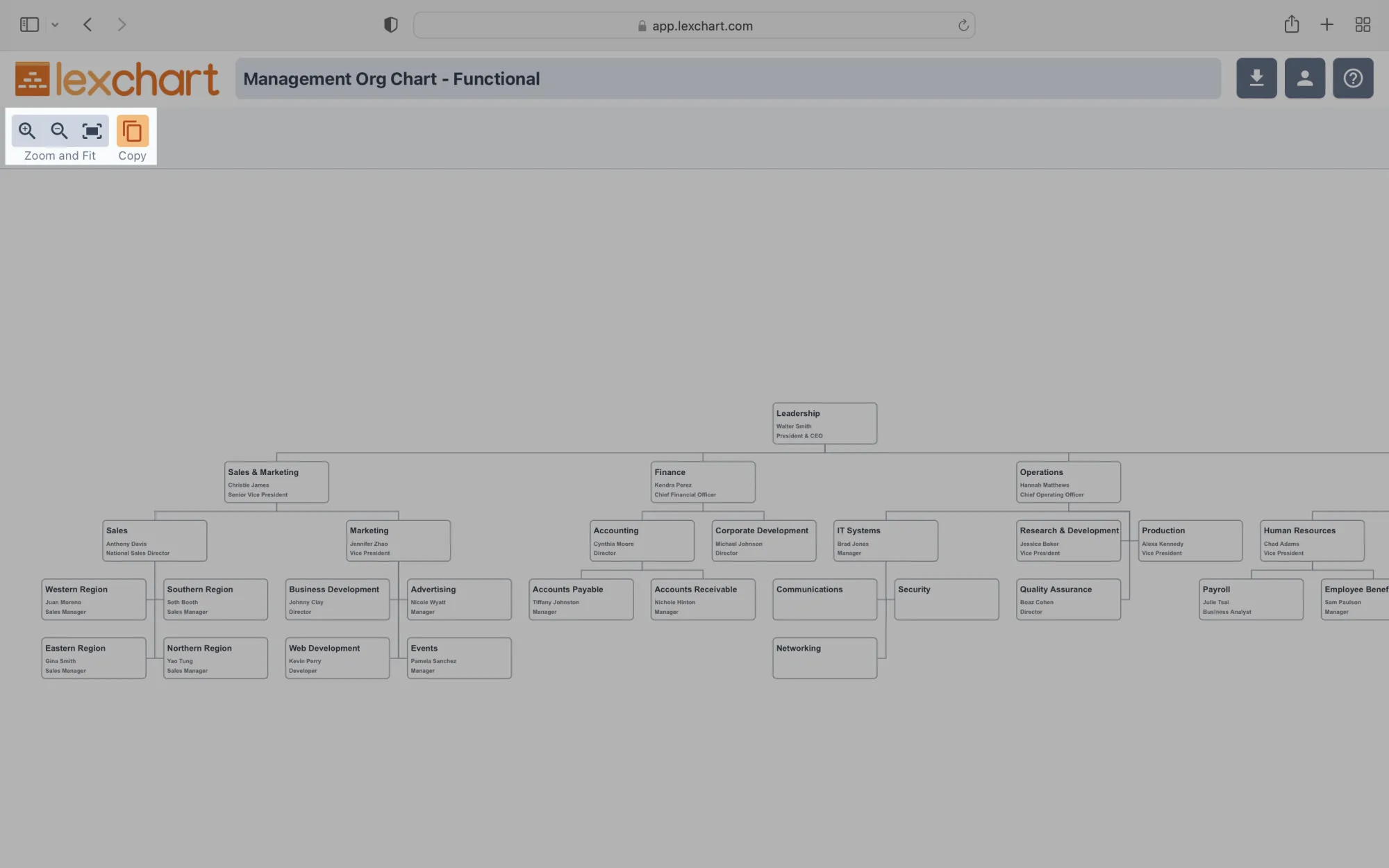 You can change the name of the chart.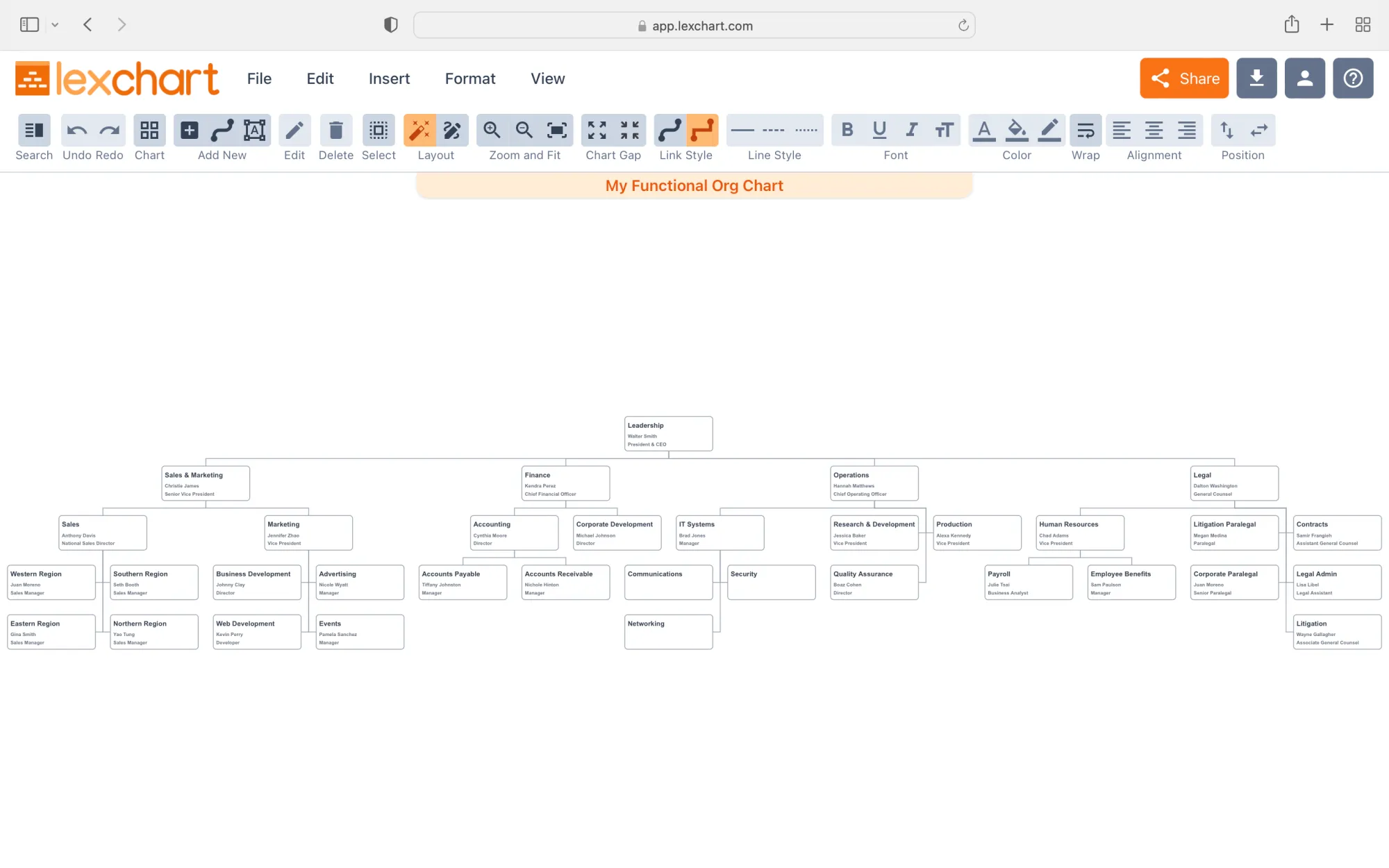 Create your org charts
Start a free account to use org chart templates in Lexchart
Sign up today