Functional organization chart template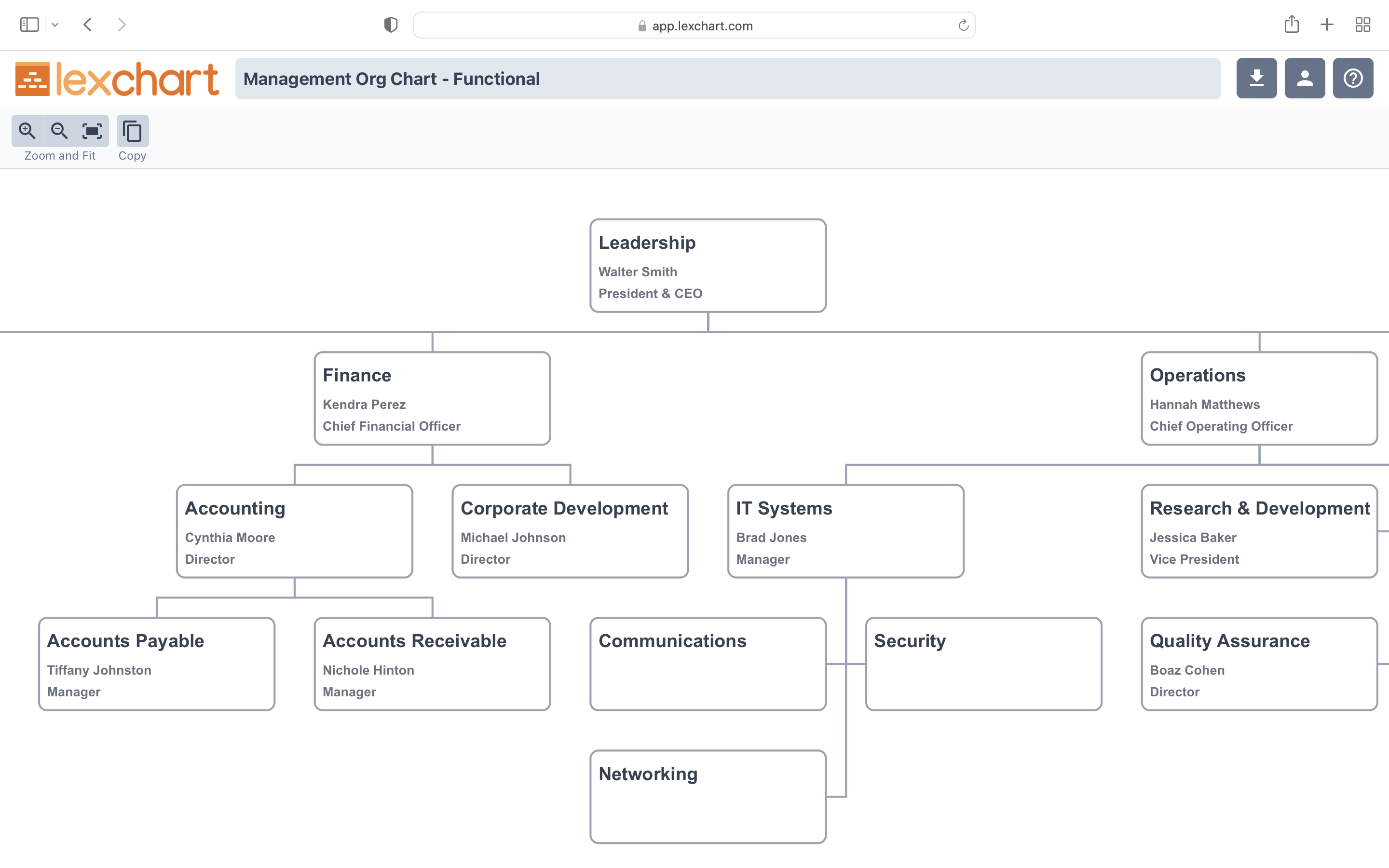 This functional organization chart template has three layers of management, starting with the President & CEO. The chart includes example data with fictitious names. Like all Lexchart templates, you have full control of the data and design of the template. You can replace all of the names and titles.
Learn more about organization charts and company structure charts.
How to use the free template
Login in to Lexchart (you can get a free account)
Select the Use Template Button on this page.
Choose the Copy button on the template page.
Once you design the org chart to meet your needs, you can: