Build any corporate structure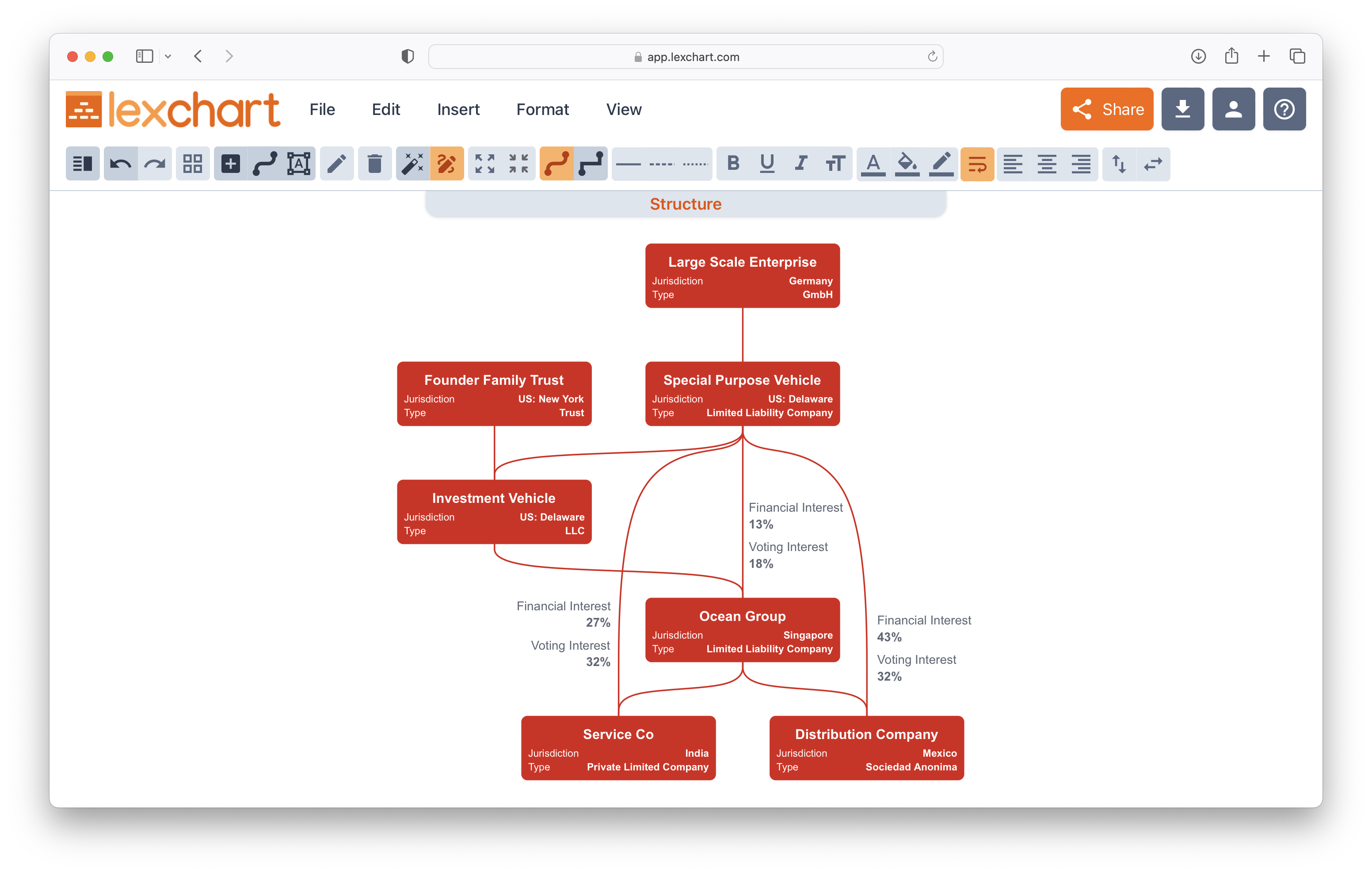 Create any type of organizational chart with Lexchart. Ownership charts display the investors and owners in legal entities. Management charts show manager and employee reporting structures. Governance charts illustrate Boards of Directors with committee structure and directors.
Ownership
Company charts illustrate the ownership hierarchy. Factors complicating the display include an unlimited number of owners for each entity and ownership that skips layers of the hierarchy. Lexchart natively handles these complexities.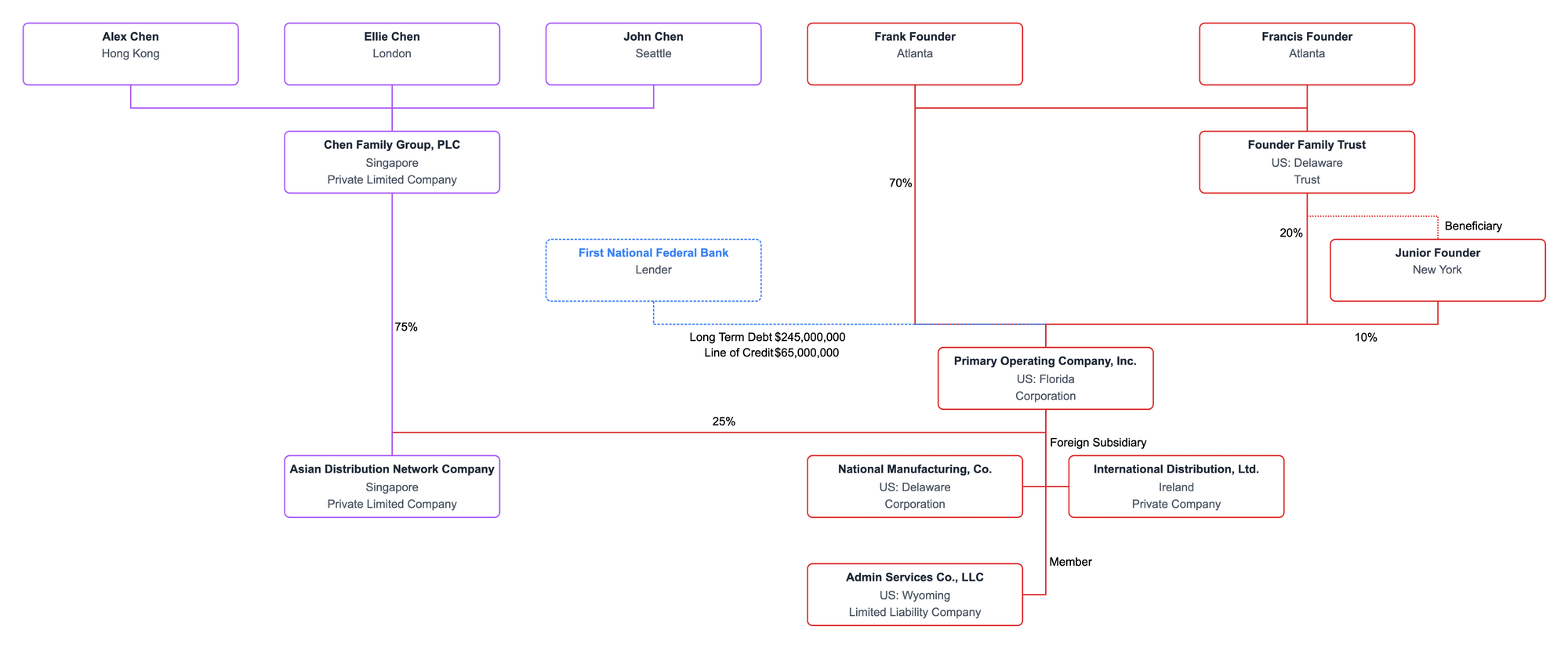 This example contains the following structural complexities:
A family trust,
Direct and indirect ownership,
"Generation skipping" ownership,
A trust beneficiary,
An independent bank lender,
2 international companies,
A joint venture with separate voting and financial interests, and
Several types of legal entities.
Company structure is a product of legal entity type and ownership interests. Company org charts show a wide variety of legal entity types: LLCs, LLPs, GmbH, private limited companies, trusts, and more. Each entity type supports parceling of financial and voting interests. Lexchart allows you to capture the rich diversity in your company structure.
Governance
You can create governance charts for a board of directors. The chart can show individual directors and committees.

Lexchart's automatic layout optimizes the presentation of directors serving on more than one committee.
Management
Management charts that show employee reporting structure are a breeze in Lexchart. Design a management reporting structure in Lexchart. You can include departments, divisions, or business units as needed.
In this example, each branch is identified by the department name and senior management job title.

Notice in the following example that Allison Thompson has dotted line reporting into the Support department along with the primary assignment in Technology. Lexchart automatically optimized the layout to avoid line crossing.

Structure the organization your way
You can combine ownership, governance, and management charts as you need.