Make Any Type of Hierarchy Chart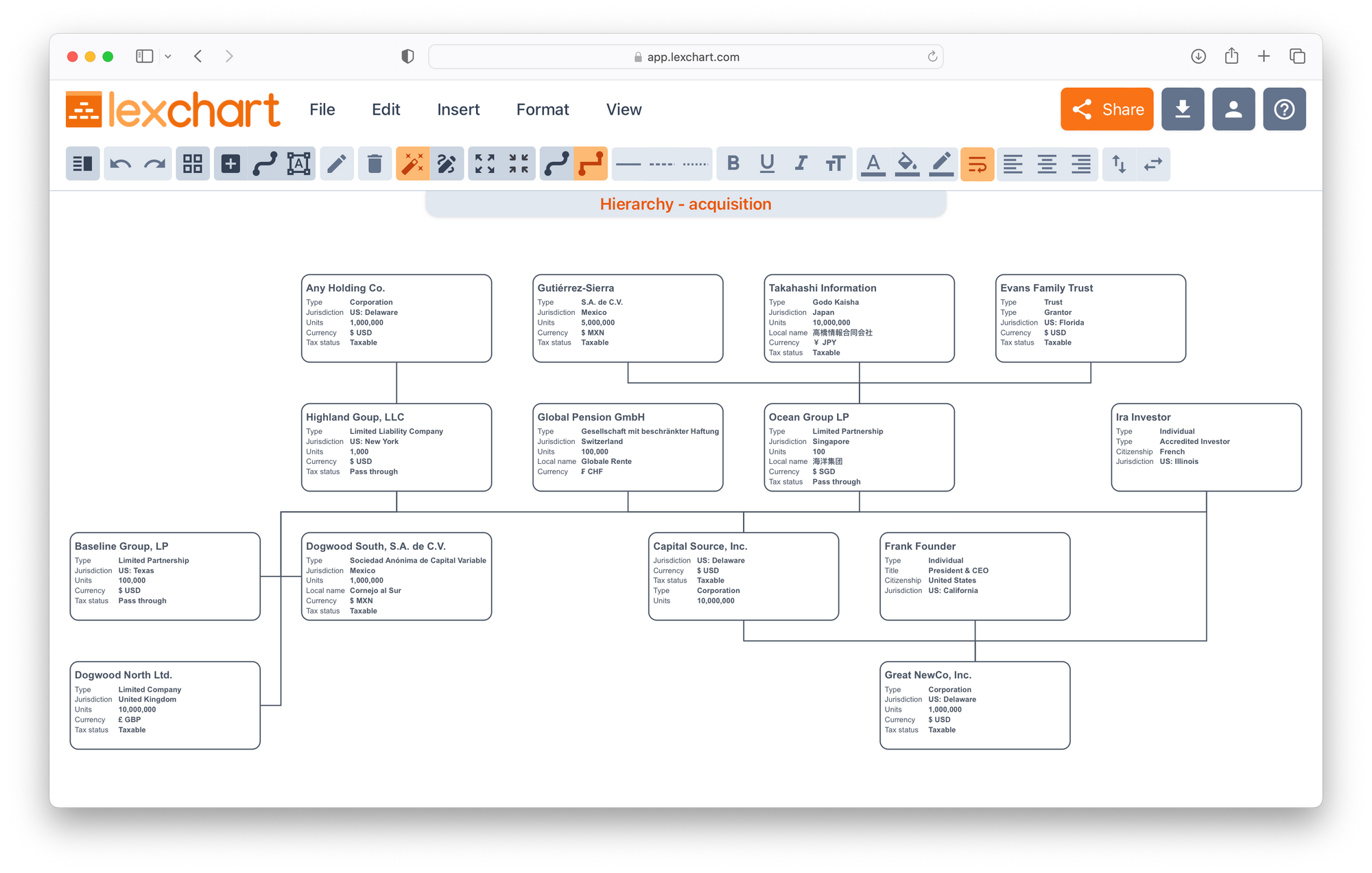 Use the AI in Lexchart to draw any type of hierarchy chart. Create management reporting structures, company ownership diagrams, or any other type of hierarchy chart.
Management hierarchy charts
Management organization charts show the relationship between managers and employees. They can show reporting structures like divisions, departments, and teams. Limitless possibilities to organize your company or group. Import a spreadsheet of employee information to generate an organization chart automatically.
Company hierarchy charts
Lexchart can draw company ownership structures. Company structure charts display the ownership and control of businesses. Lexchart automatically generates company structure diagrams of any size, any legal entity type, any jurisdiction, and any language.
Any type of hierarchy
The artificial intelligence in Lexchart can draw any kind of hierarchy chart, including decision-making charts for representing organizational processes, family tree charts for representing familial relationships, taxonomy charts for the classification of species or objects, process charts for representing the stages of a project, patient care pathway charts for representing healthcare treatment sequences, and educational hierarchy charts for representing academic hierarchies like course sequences and learning objectives.