Global Industry Classification Standard (GICS) - Materials Sector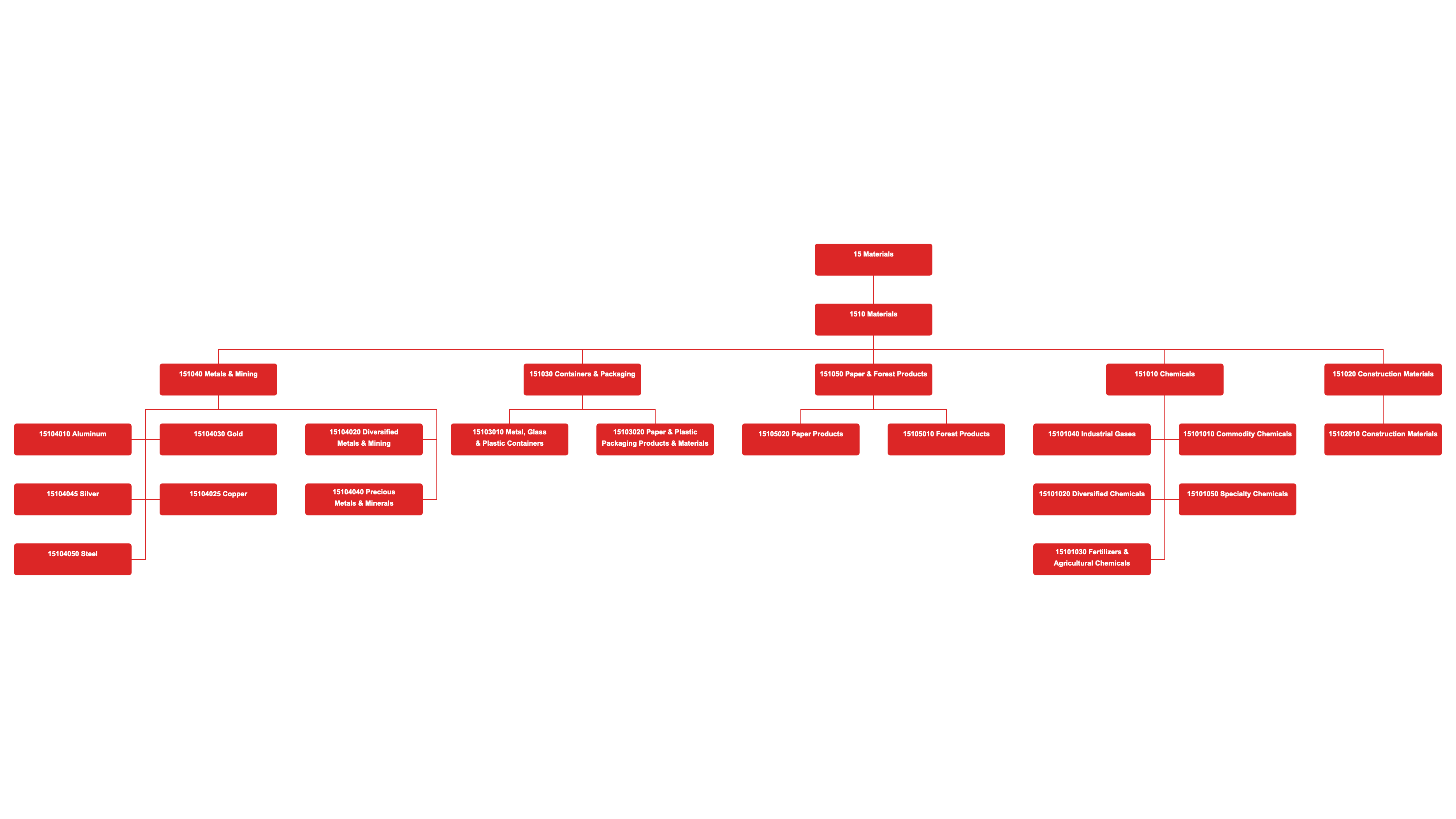 Materials Sector
The Materials sector (GICS code 15), part of the Global Industry Classification Standard (GICS), encompasses a broad array of industries related to a range of raw material extraction and processing. This sector plays an integral role in the global economy, supplying key inputs to numerous other sectors.
The Global Industry Classification Standard (GICS) is a widely accepted standard used by the global financial community for classifying companies into sectors and industries. It was developed by Morgan Stanley Capital International (MSCI) and Standard & Poor's (S&P), aiming to provide a comprehensive, consistent framework for investment research, portfolio management, and asset allocation.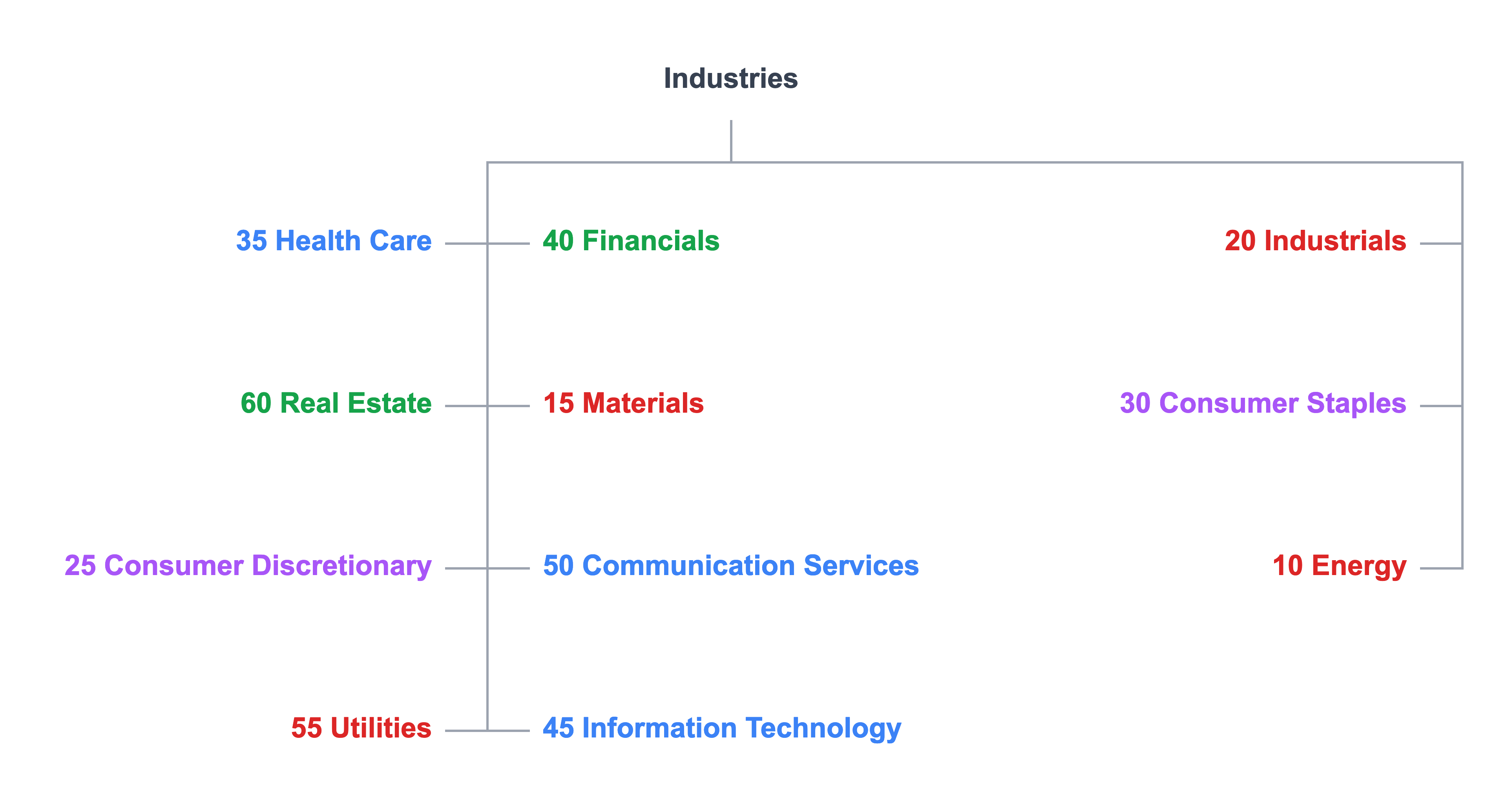 Chemicals
Under the materials sector, Chemicals (GICS code 151010) consist of companies that produce a variety of chemical products including commodity, diversified, specialty, fertilizers & agricultural chemicals, and industrial gases. These industries largely cater to other industrial entities, agriculture sector, and various consumer markets.
Construction Materials
Construction Materials (GICS code 151020) includes companies that manufacture construction materials essential for infrastructure, residential, and non-residential construction projects.
This chart is made with Lexchart for automatic organization charts. You can explore an interactive version of this Materials Industry hierarchy chart.
Containers & Packaging
Containers & Packaging (GICS code 151030) comprises of companies producing containers from various materials including metal, glass, and plastic, and those involved in the manufacturing of paper and plastic packaging products.
Metals & Mining
The Metals & Mining (GICS code 151040) industry encapsulates companies involved in the exploration, extraction, and processing of various types of metals, including aluminum, copper, gold, silver, diversified metals, and steel.
Paper & Forest Products
Lastly, Paper & Forest Products (GICS code 151050) include companies that produce forest products and manufacture paper goods. This not only involves logging activities but also the processing of the harvested timber into a variety of paper and wood-based products.
Each of these categories further subdivides into several sub-industries, forming a structured hierarchy within the materials sector.