Blazing Fast Hierarchy Charts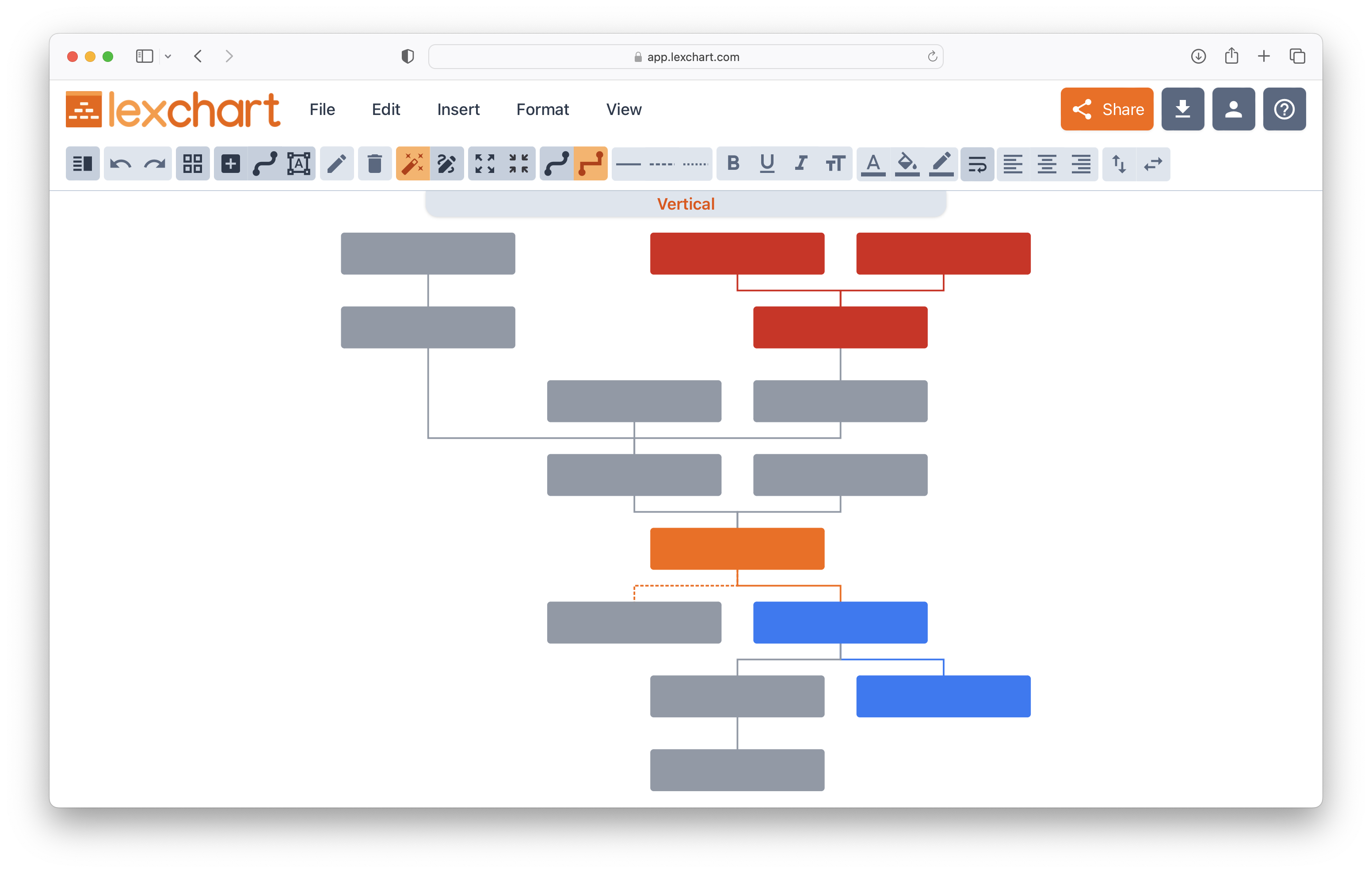 Generating hierarchy charts quickly with artificial intelligence saves time and effort while producing a high-quality result. The Lexchart AI can automatically analyze and organize complex data sets to create a clear and accurate hierarchy chart.
See the big picture
Lexchart eliminates the need for manual input and minimizing the risk of errors. This process is especially beneficial for organizations or projects with multiple levels and entities, allowing professionals to focus on analysis and decision-making rather than chart creation.
With AI-generated hierarchy charts, professionals can improve efficiency and productivity while making informed decisions based on a comprehensive understanding of the data.
Millions of designs in a flash
Lexchart considers millions of possible designs for your hierarchy chart before selecting a few of the best options. The AI generated chart minimizes line-crossing, preserves a clear hierarchy, and optimizes layout for a readable chart. Lexchart considers those millions of options, often in less than two seconds.
Experiment and refine with ease
Refine the results to meet your needs. Drag chart elements anywhere. Design them to look just right. Experiment with layouts and options. Lexchart will automatically adjust to your changes.