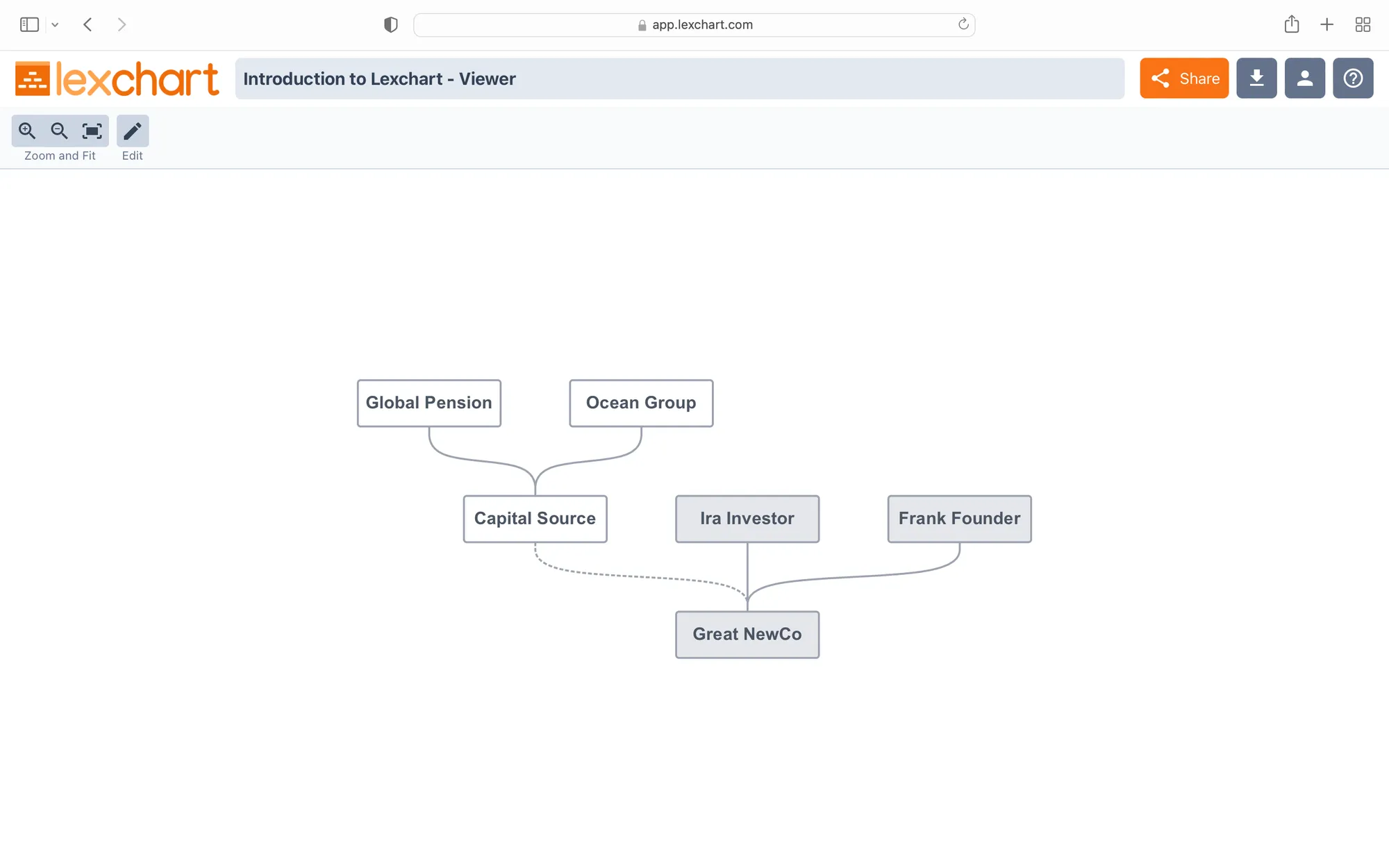 The Viewer in Lexchart is designed for chart presentations.
It displays the title of the chart. The toolbar provides controls for Zoom and Fit. You can pan (move) the chart around the canvas.
If you are the Owner of the chart, the toolbar has an Edit button. This opens the chart in the Designer.