Benefit corporation [B Corp] structure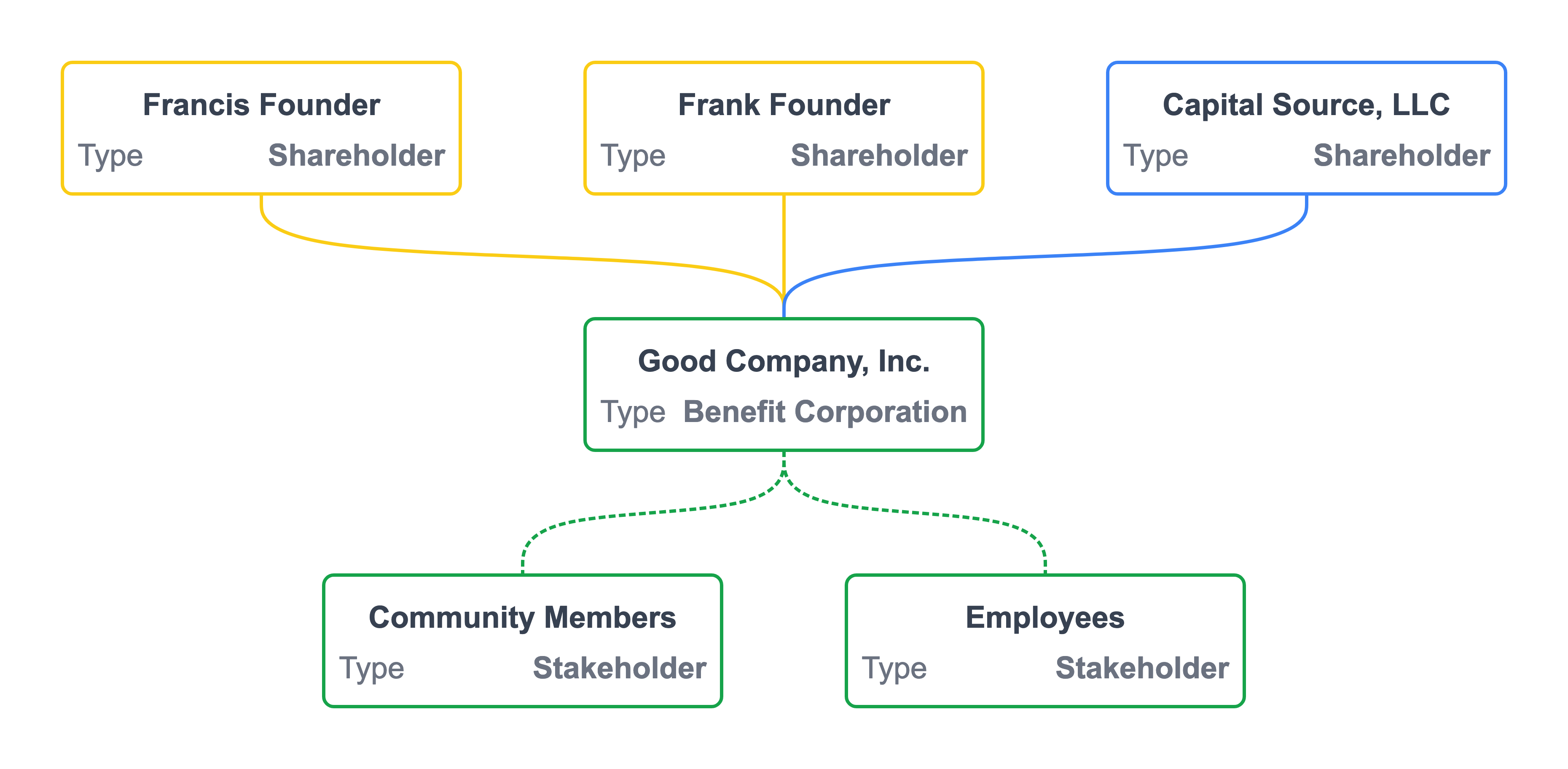 What is a B Corp?
A B Corp, or Benefit Corporation, is a type of for-profit company that is legally required to consider the impact of its decisions on its workers, customers, suppliers, community, and the environment. These companies are held to a higher standard of corporate responsibility and are required to meet certain sustainability and social impact goals. They are similar to traditional corporations, but also have a legal responsibility to pursue a public benefit, in addition to generating profits for shareholders.
Who can own a B Corp?
A B Corp can be owned by individuals, groups of individuals, or other entities such as venture capital firms or private equity firms. The ownership structure of a B Corp can be similar to that of a traditional corporation, where shares of stock are issued and can be bought and sold on the open market.
However, the ownership of a B Corp is not limited to only traditional equity investors, and may also include stakeholders such as employees, customers, and members of the community who are committed to the company's social and environmental mission.
B Corp classes of stock
A B Corp can have different classes of stock, just like a traditional corporation. This means that there could be different types of shares that have different voting rights, dividends, or other benefits. For example, a B Corp may have one class of stock that is owned by traditional equity investors and has voting rights, while another class of stock is owned by employees and has no voting rights but may have a higher dividend or other benefits.
The use of different classes of stock can be a way for a B Corp to align the interests of its different stakeholders and ensure that the company's social and environmental mission is upheld.
B Corp company structure chart
Benefit corporations have flexible ownership structures similar to corporations. A B Corp company structure chart – org chart – can reflect a variety of information, including stakeholders along with shareholders.
Conclusion
This chart is made with Lexchart for automatic organization charts.