Create an Org Chart for Any Organizational Design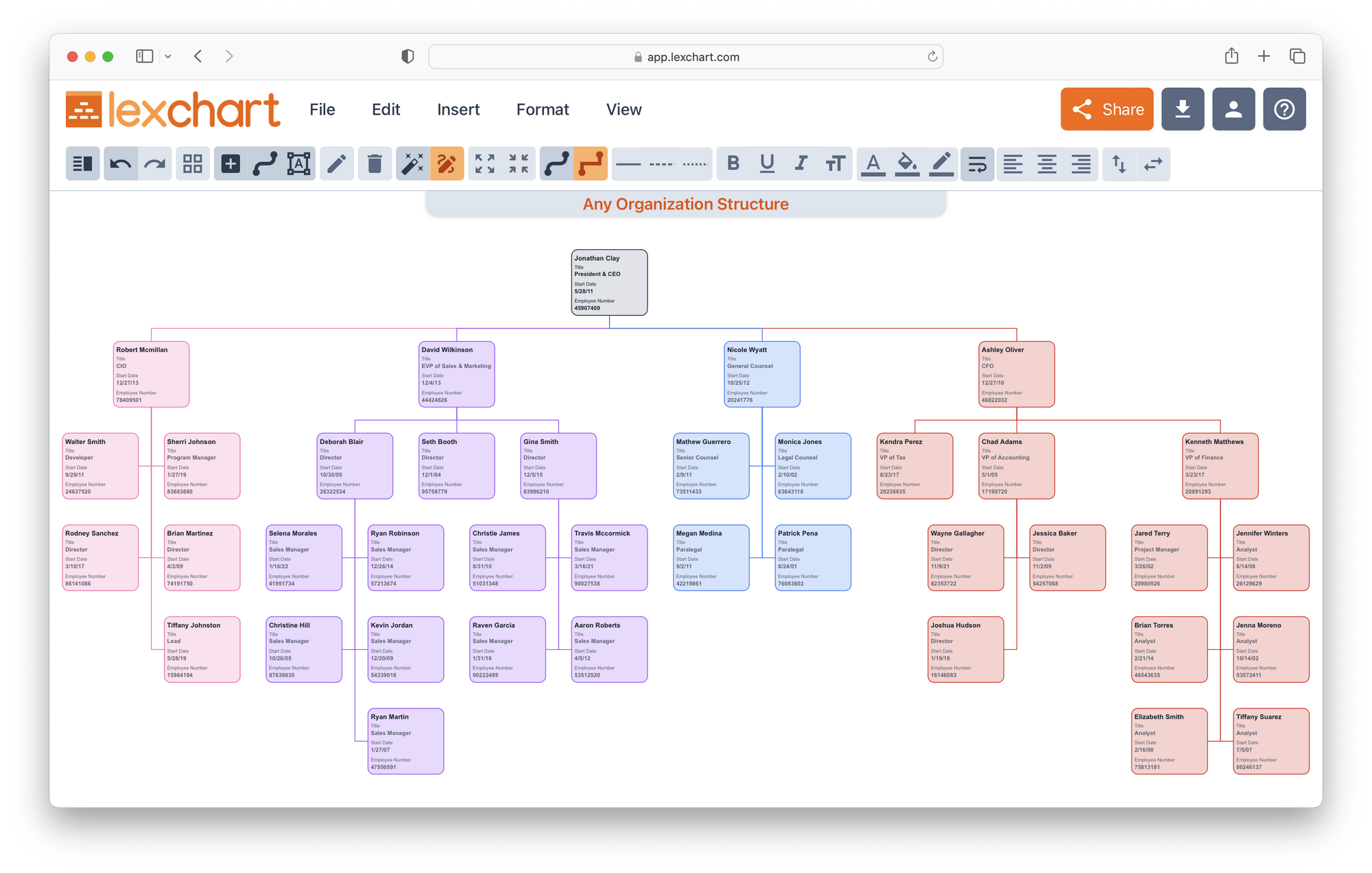 Large or small, local or global, functional or flat, the design of your organization is critical to your success. Use Lexchart to design your organization with purpose. Plan and communicate change effectively.
Functional, Divisional, Matrix Charts
Create functional, divisional, and matrix org charts with AI-powered Lexchart. Automatically analyze employee data to identify hierarchical relationships and then generating charts based on that analysis. With AI-powered Lexchart, creating these charts is quick, easy, and accurate, saving organizations time and effort.
Global by Design
Design a global organization chart. Lexchart supports any language, any amount of employee data, and any country. Combine local and business languages in your org charts to improve clarity and commitment.
Plan and Communicate Organizational Change
Lexchart's powerful AI technology allows you to plan and communicate restructuring. Import employee data and generate updated org charts in seconds, saving time and effort typically required for manual chart creation. Lexchart's advanced layout optimization ensures the chart is easy to read and understand, making it a valuable communication tool for stakeholders. Teams can collaborate and share restructuring plans, ensuring everyone is aligned and up-to-date.