Discover the Waystar Royco structure after Season 4 Episode 4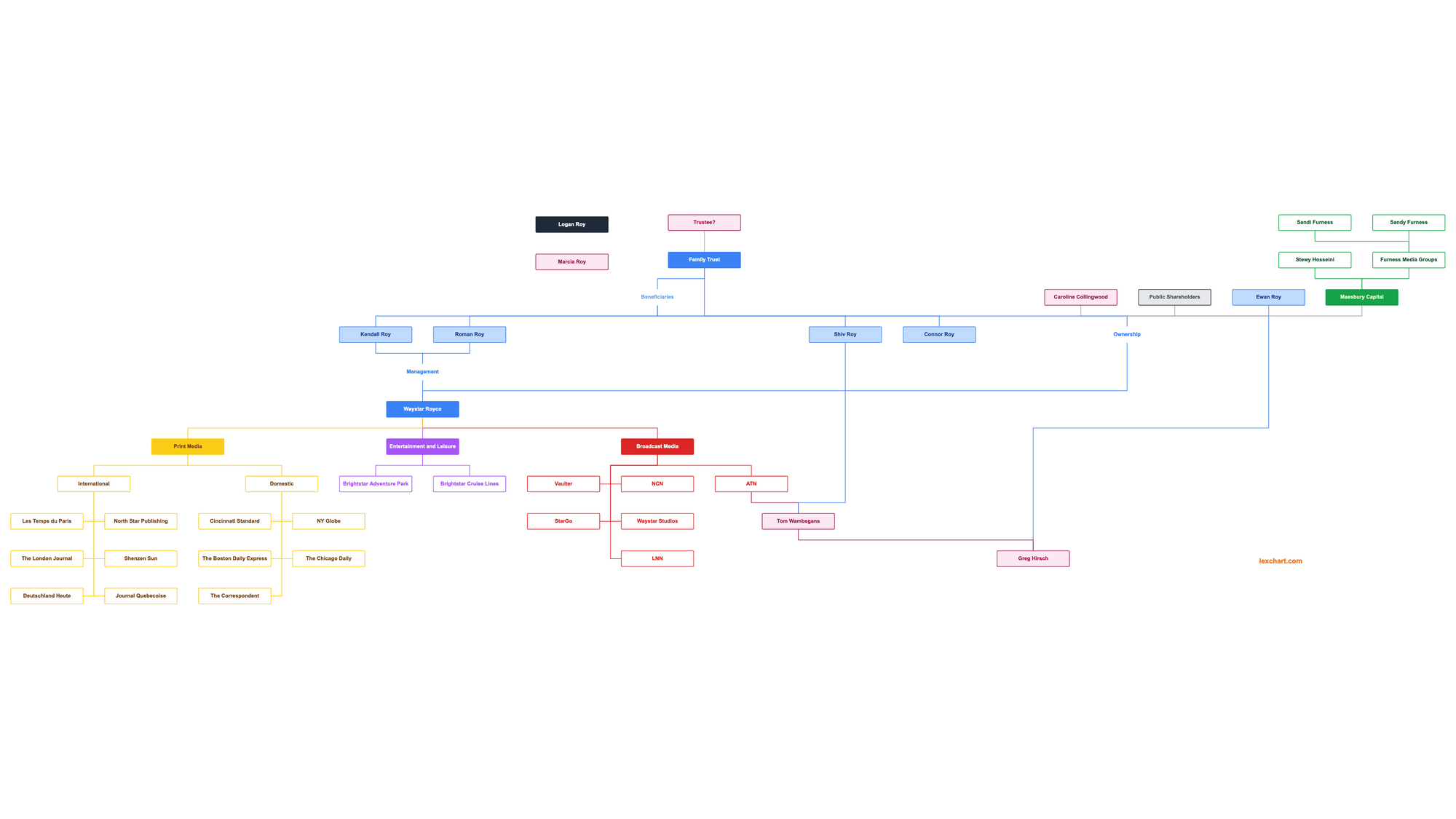 ⚠️
Spoiler alert. Important plot details revealed.
Season 4, Episode 4 ("Honeymoon States") of HBO's Succession delivered a bombshell for the company structure. Logan Roy's death spurs a variety of scenarios for who will control the company.
Potential successors to Logan Roy
Two facts in the plot directly relate to Logan's immediate successor. First, the siblings control less than 50% of the company. The Board of Directors will need to vote on the management successor to close the GoJo acquisition and spin out of ATN.
Second, Frank discovers a document in Logan's papers which contemplates several potential CEOs. The document stirs the pot for three candidates:
Kendall Roy with the mysterious underline / cross out,
Roman Roy with Logan's plan to bring Roman in to run the resulting company, and
"Surprise, surprise" Greg Hirsch with a question mark.
The management groups appears too fractured to offer a single one of their own as an alternative. Carl Muller, Gerri Kellman, and the ever "Ready to Serve" Tom Wambsgans all make self-interested pitches.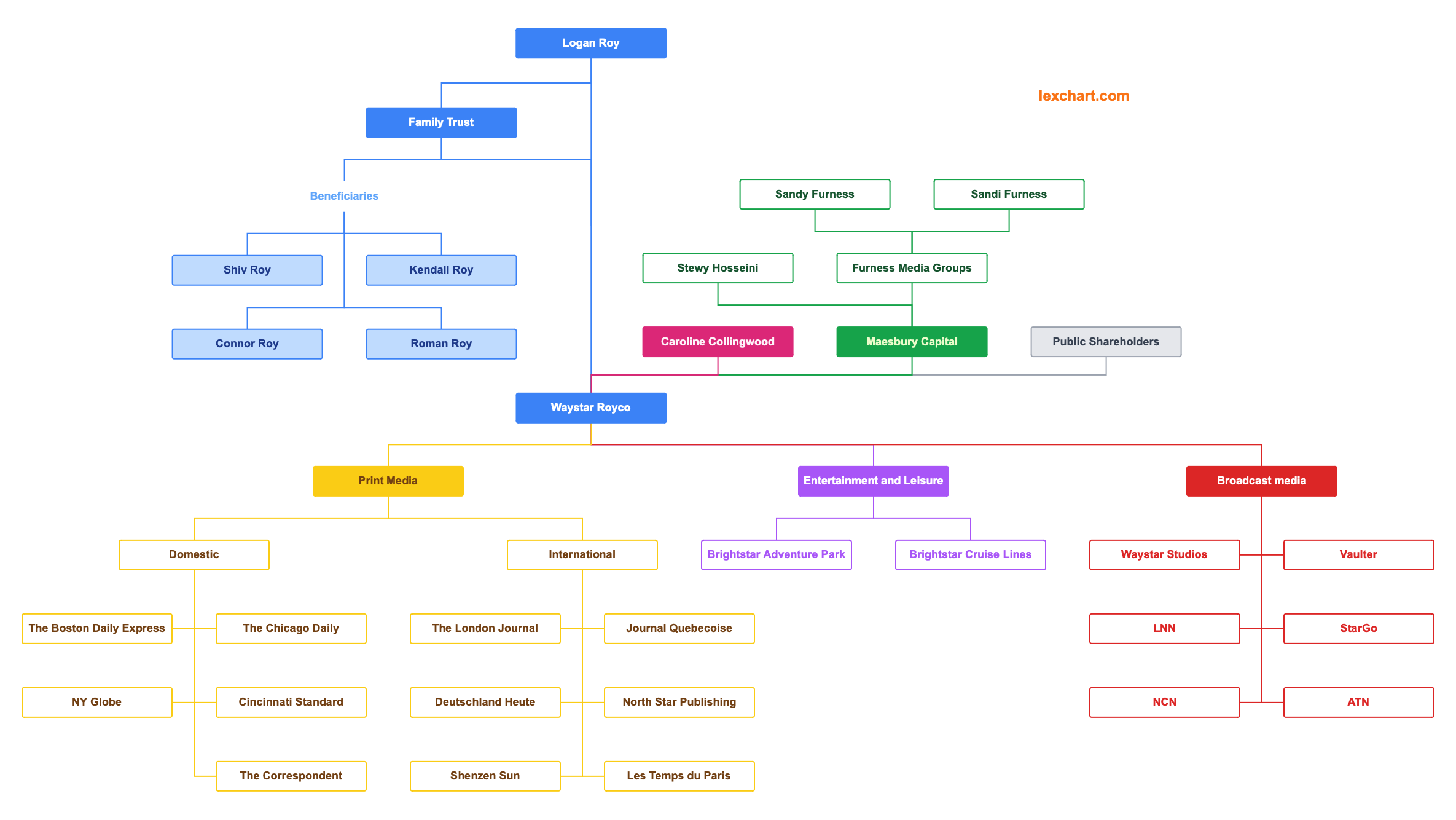 Kendall and Roman lead Waystar Royco
The siblings cannot control the outcome of the board vote because they do not control the major of shares. To get to majority, Kendall pleads with Stewy to vote for him on behalf of Maesbury Capital.
To Shiv's disappointment, the siblings agree to put Kendall and Roman forward as joint leaders. That decision is based on the document that underlines or crosses out Kendall's name and the preexisting corporate succession plan for the COO to take over.
Greg Hirsch as CEO of Waystar Royco?
"There's a paper" with Greg's name and question mark. If Logan contemplated that Greg would become CEO, then here is what the organizational structure would look like.
You can explore these organization charts interactively with the Lexchart Viewer:*
Open questions
Who is the Roy Family Trust trustee?
While Frank is the executor of the estate, it is not clear who the trustee of the Roy Family Trust is.
What is Marcia's role?
Marcia owns the home in New York since she agrees to sell it to Connor on a handshake. Marcia role in the trust (see Season 1) and the company are not clear.
These charts are made with Lexchart for automatic organization charts.