Real Estate Investment Ownership with a Limited Liability Company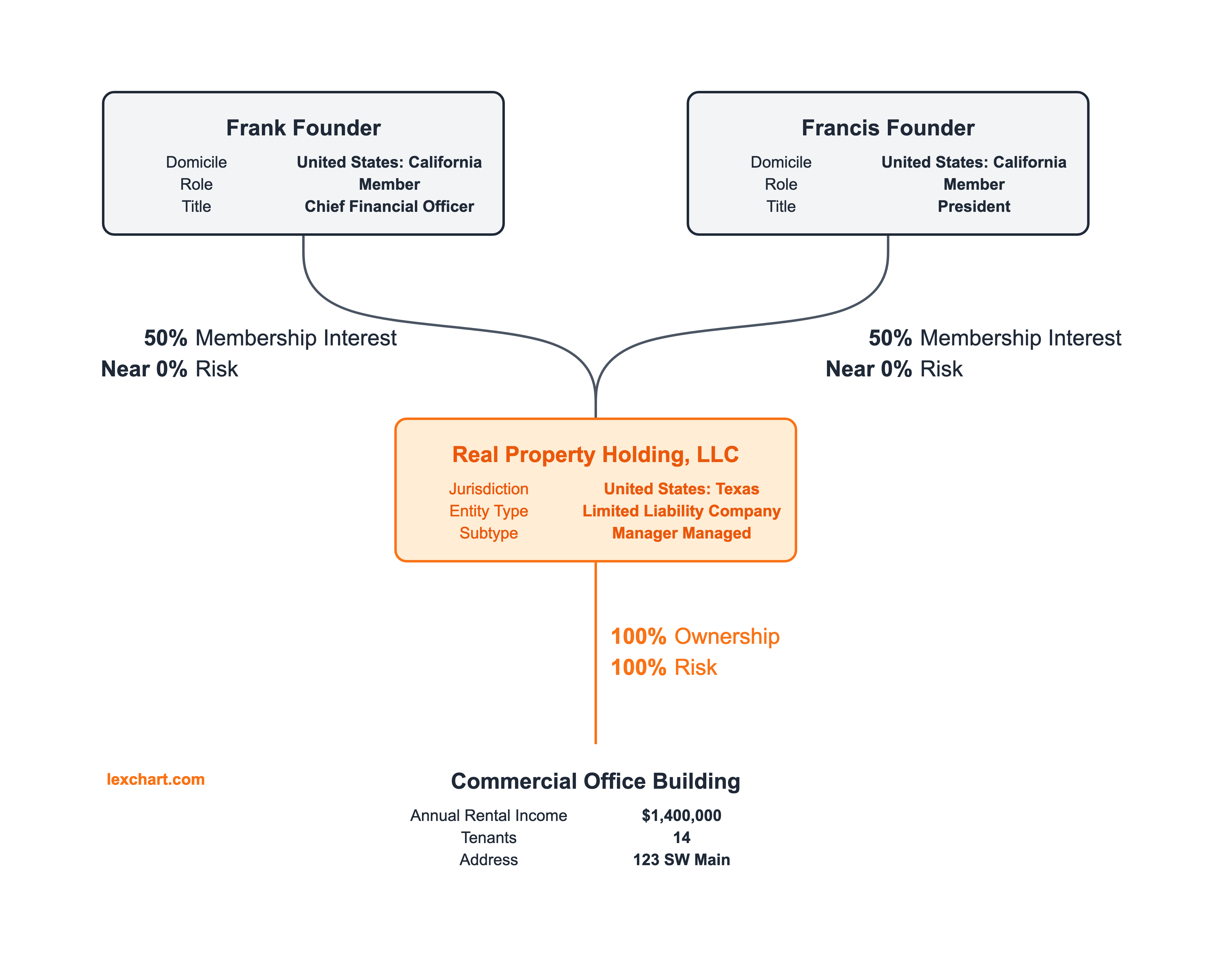 To manage risk from direct real estate ownership, investors form a limited liability company to own the property. An LLC for real estate investment:
insulates investors from liability arising from the property,
provides flexibility for allocating profits and losses,
simplifies bringing on additional investors, and
offers tax efficient ownership.
In this company structure chart, the investors create Real Property Holding, LLC to own a commercial office building. The LLC bears 100% of the risk and owns 100% of the building.
The profits (and losses) from the building flow through the LLC to the investors. They share those benefits but have little risk. No legal structure eliminates risk to the investor, but the general rule is that the LLC shields them from liability. This principle is called the corporate veil and getting through the shield is called "piercing the corporate veil," even though an LLC is not a corporation.
You can read more about real estate investment with limited liability companies.