Structure a private equity energy fund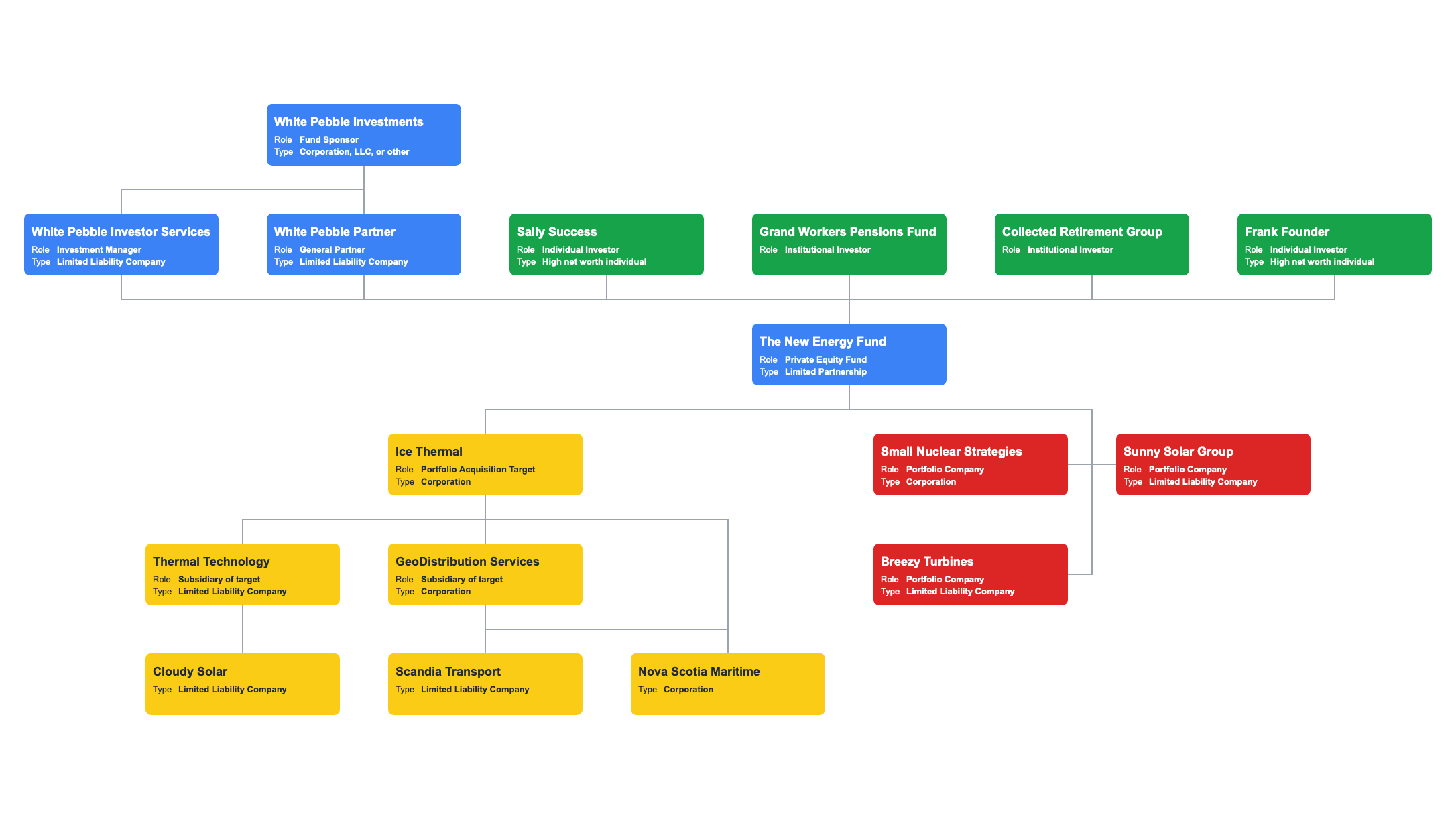 Private equity funds structured as limited partnerships (LPs) often have an investment thesis or focus. These videos show the evolution of a private equity fund from formation through a portfolio company acquisition. The examples are fictional.
The private equity fund sponsor forms a limited partnership along with a general partner for the LP and an investment manager for the LP. The general partner receives the carried interest share of profits. The investment manager receives a 2% management fee.
This chart shows private equity alternative energy fund making a sizeable acquisition. The company structure chart adapts automatically to the acquisition. The acquisition target itself has a complicated company structure.
You can use the private equity charts as templates or download high quality versions: