Company Structure for Limited Liability Limited Partnership (LLLP) [Real Example]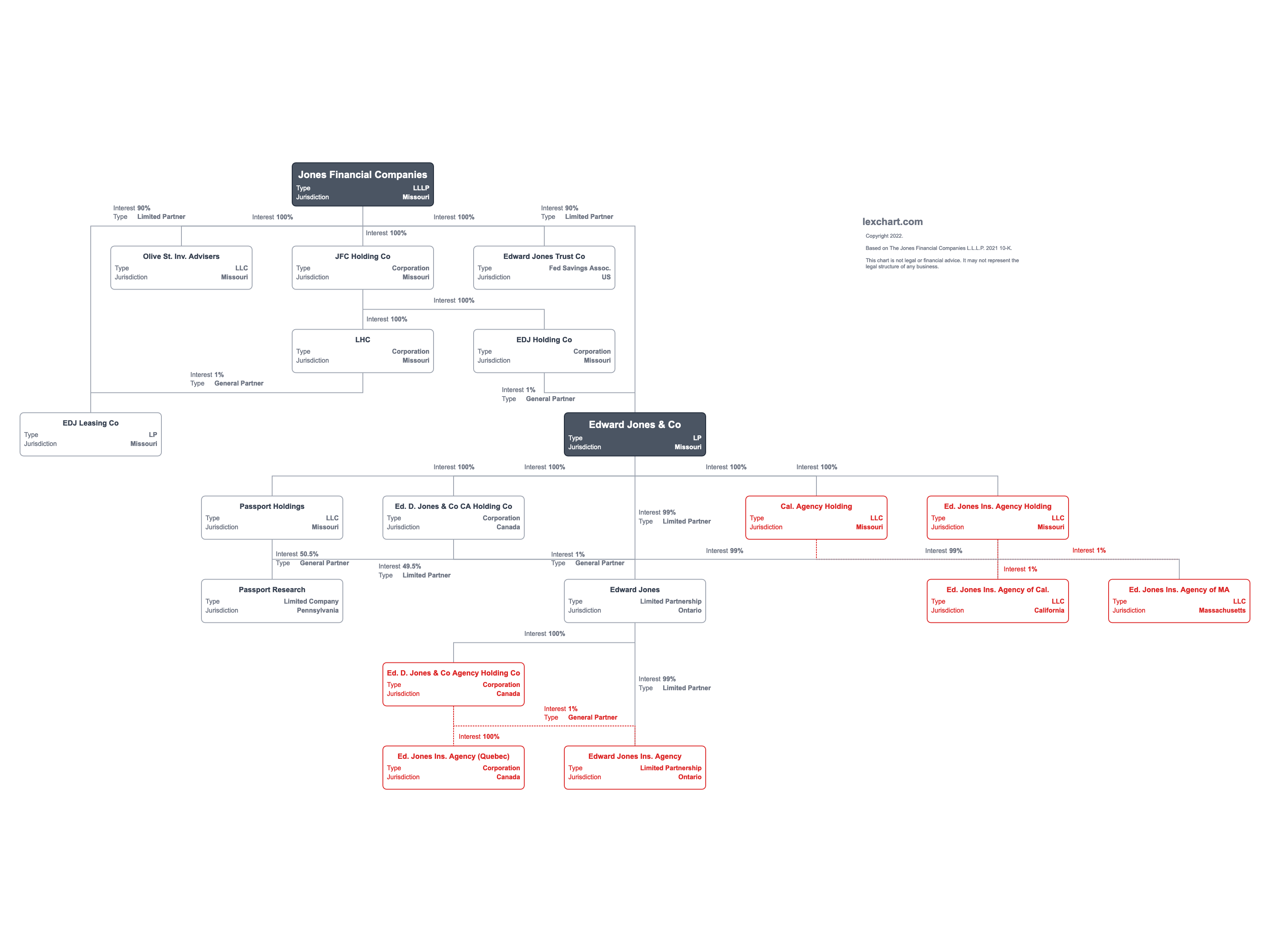 What is the organization structure of Edward Jones?
Edward Jones is a financial advisory company and registered broker/dealer. The Jones Financial Companies, L.L.L.P. is the parent company of Edward Jones. The organization chart shows the company structure of the entire partnership.
Straight from the Edward Jones 2021 10-K filing with the Securities and Exchange Commission (SEC). This video shows legal entities in Canada and the United States. The entities include corporations, limited liability companies, federally charted savings associations, limited liability limited partnerships, and more.