Private equity limited partnership structure chart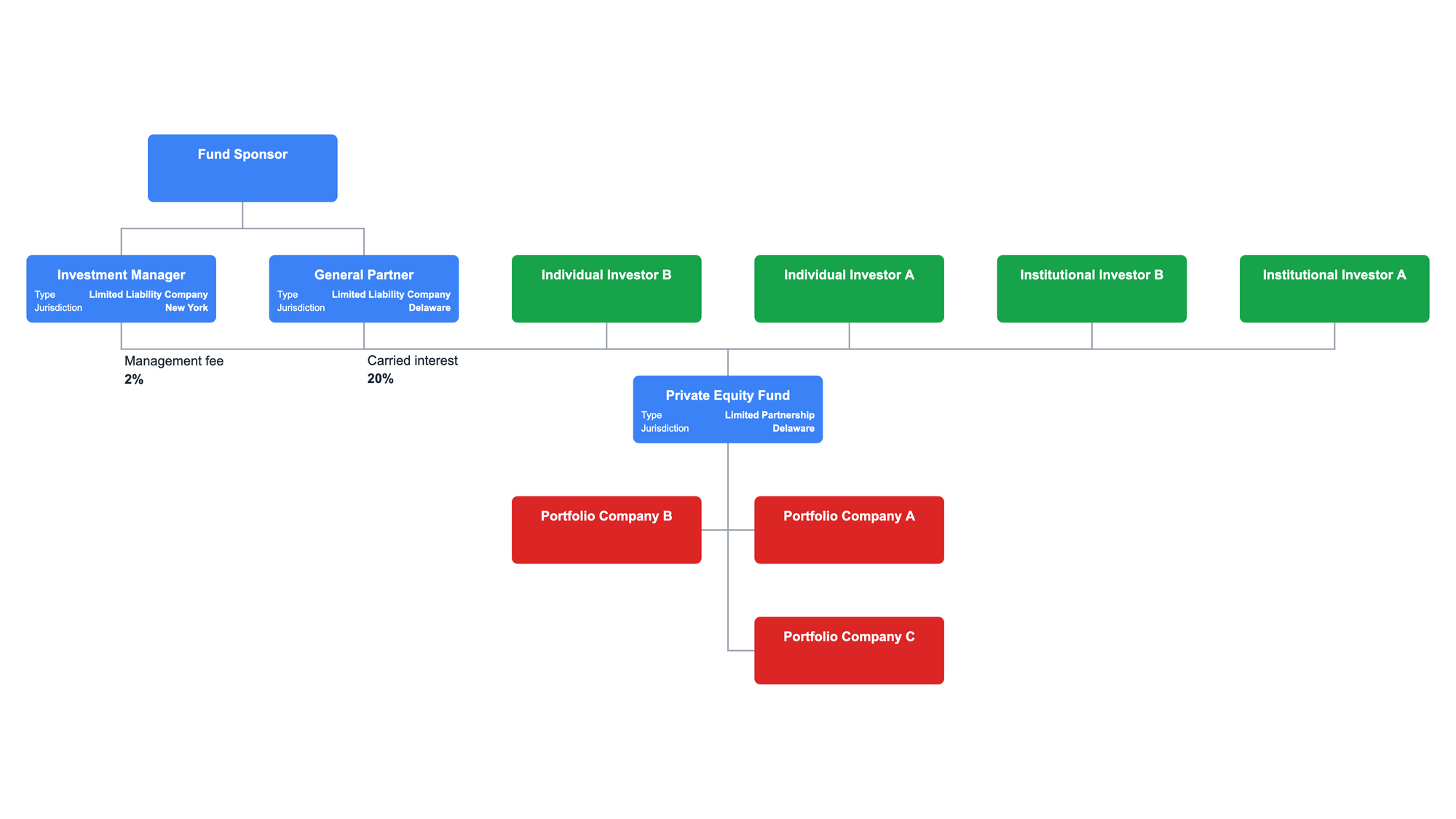 Private equity funds structured as limited partnerships (LP) in the United States have common characteristics.
Private equity investment structures start with the fund sponsor. The fund sponsor packages and sells investments in private equity funds. A private equity fund might have a thesis or investment scope.
The fund sponsor creates the fund organized as a limited partnership. A limited partnership needs a general partner and one or more limited partners. The fund sponsor creates general partner entity.
The fund sponsor forms an investment management legal entity to provide investment services to the fund in exchange for a 2% fee.
This video shows the limited partnership structure in 90 seconds.
You can download or copy the example private equity structure chart.
The general partner in the LP structure receives profits from the PE fund. The fund receives profits from the investments in portfolio companies. The general partner's share of the funds is called carried interest, 20-25%, illustrated by this video.
You can download or copy the organization structure of a private equity fund with carried interest and management fees.
These charts were created with Lexchart, the automatic hierarchy chart maker.