Create an Org Chart from Excel [5 easy steps]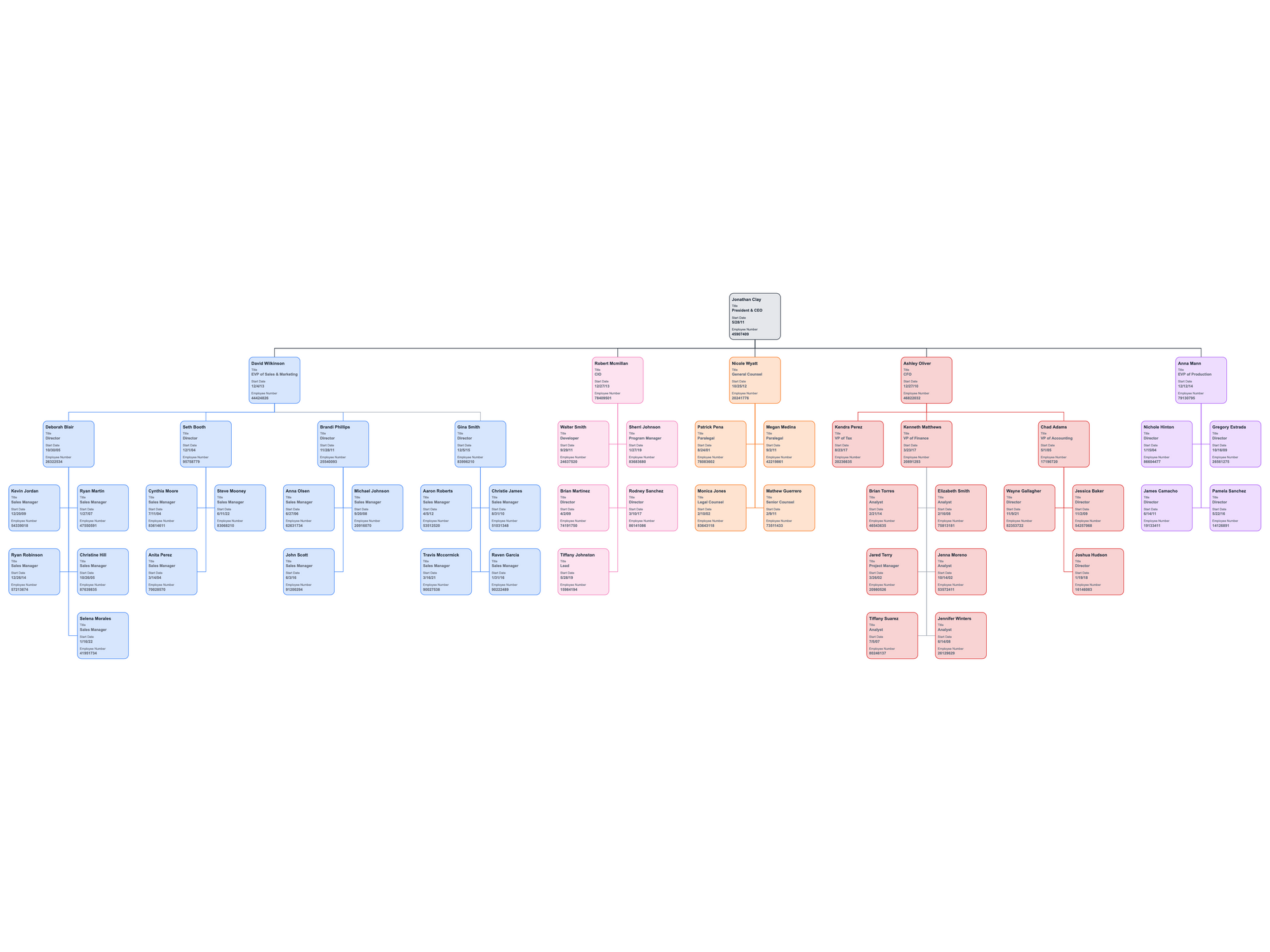 Most examples of org charts with excel use a small handful of employees. See how to create an org chart automatically with 50, 500, or 5,000 employees.
There are 5 steps to make a management organization chart from Excel data.
Step 1. Save org chart data as CSV
Microsoft Excel, Google Sheets, and any spreadsheet application allow you to export data as in a comma-delimited file format called .CSV. This file format turns the spreadsheet into a text file with special formatting that may other applications can read, which is what we will do in Step 2.
Choose File > Save As...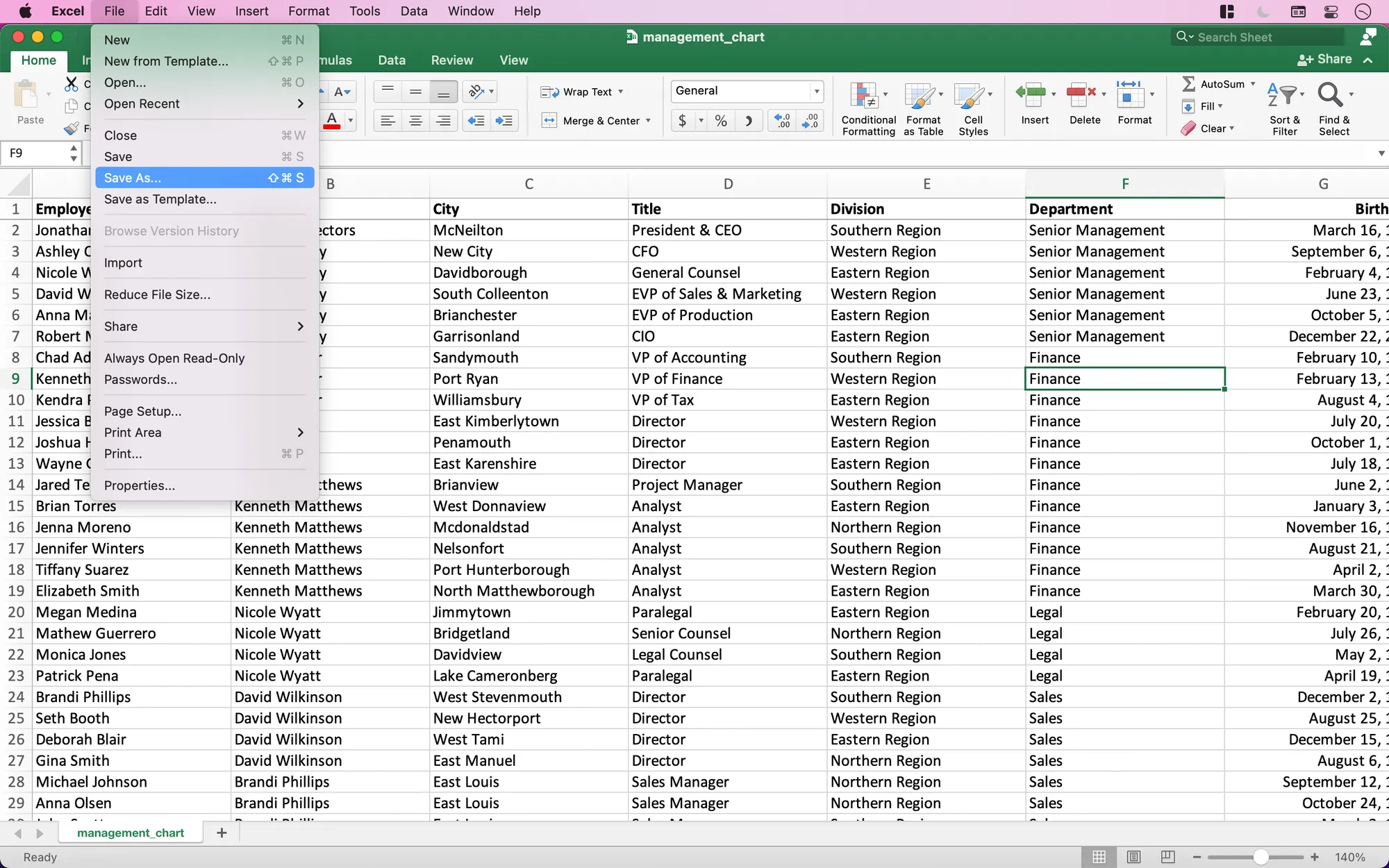 Select CSV as the file format. There might be an extra description like "UTF-8", which means the text formatting will be flexible to account for a range of languages.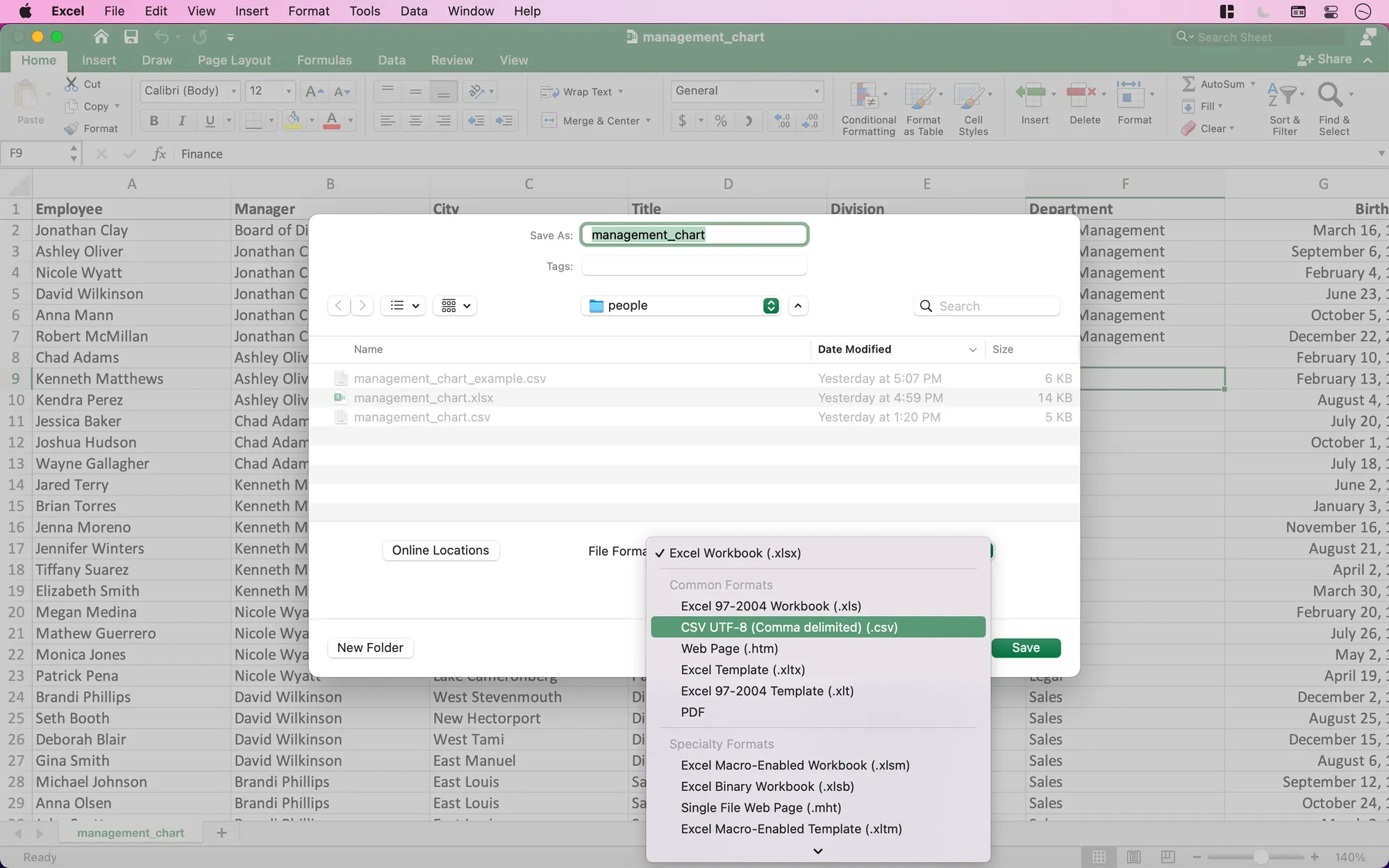 Step 2. Import org chart data into Lexchart
Go to Lexchart.
If you do not already have an account, you can sign up for a free trial. There is no credit card required.
Import the CSV file
From the Charts page, select the Import button.  Select the CSV file with your data for import.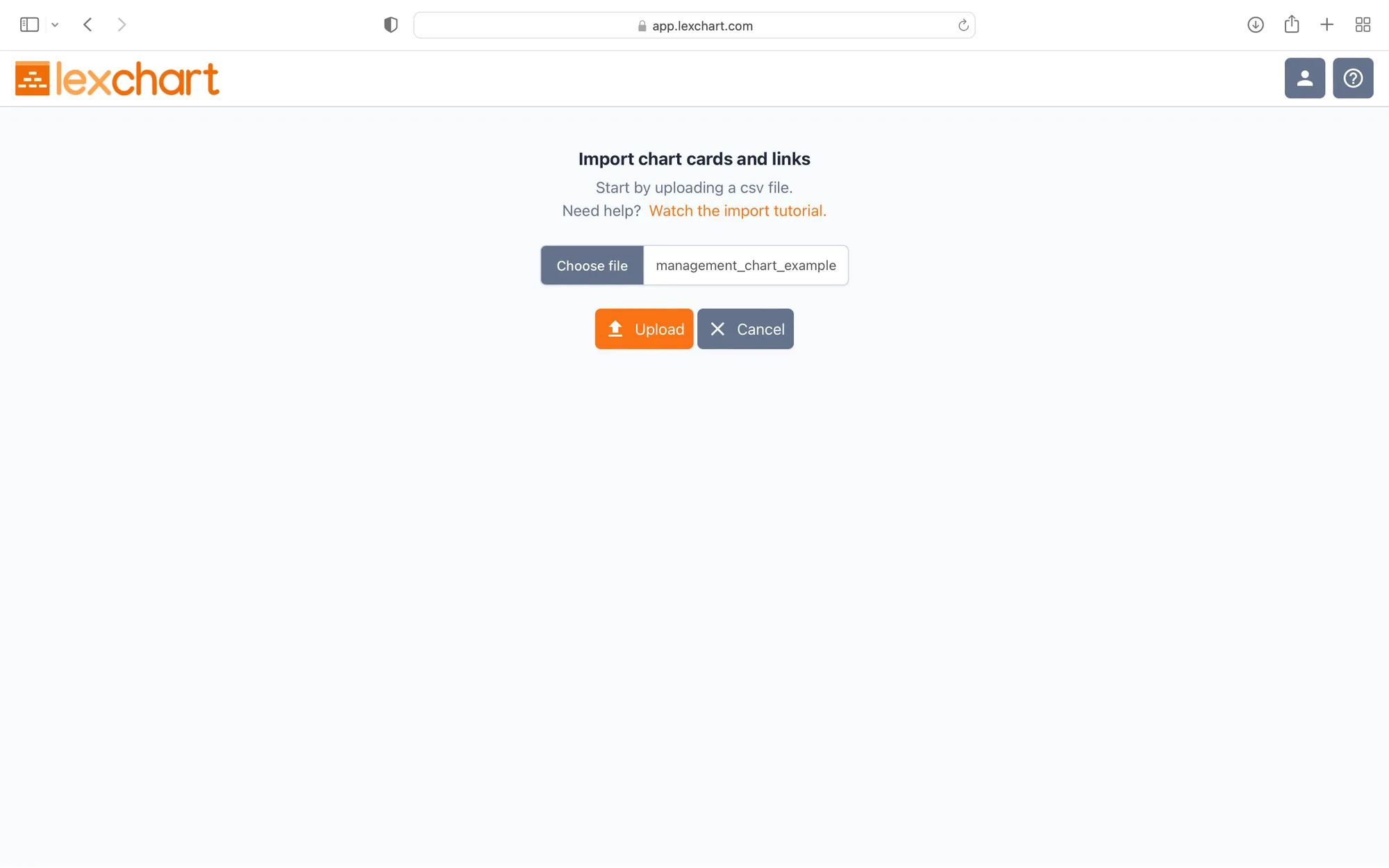 Map column to Lexchart
Lexchart prompts you to say which column is the employee and which is the manager. You can add other data like job title, start date, and employee number.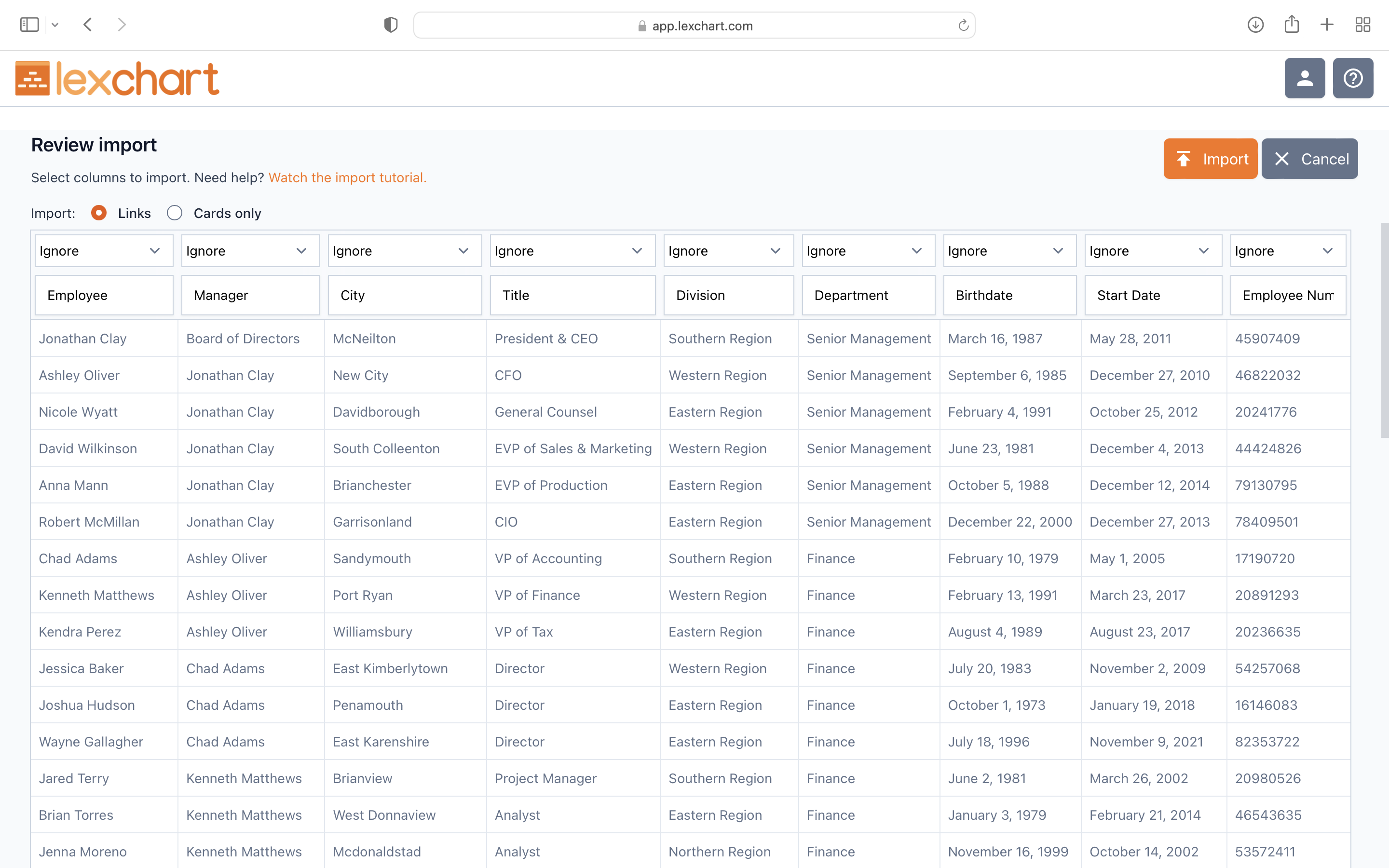 Lexchart will draw the organization chart for you automatically.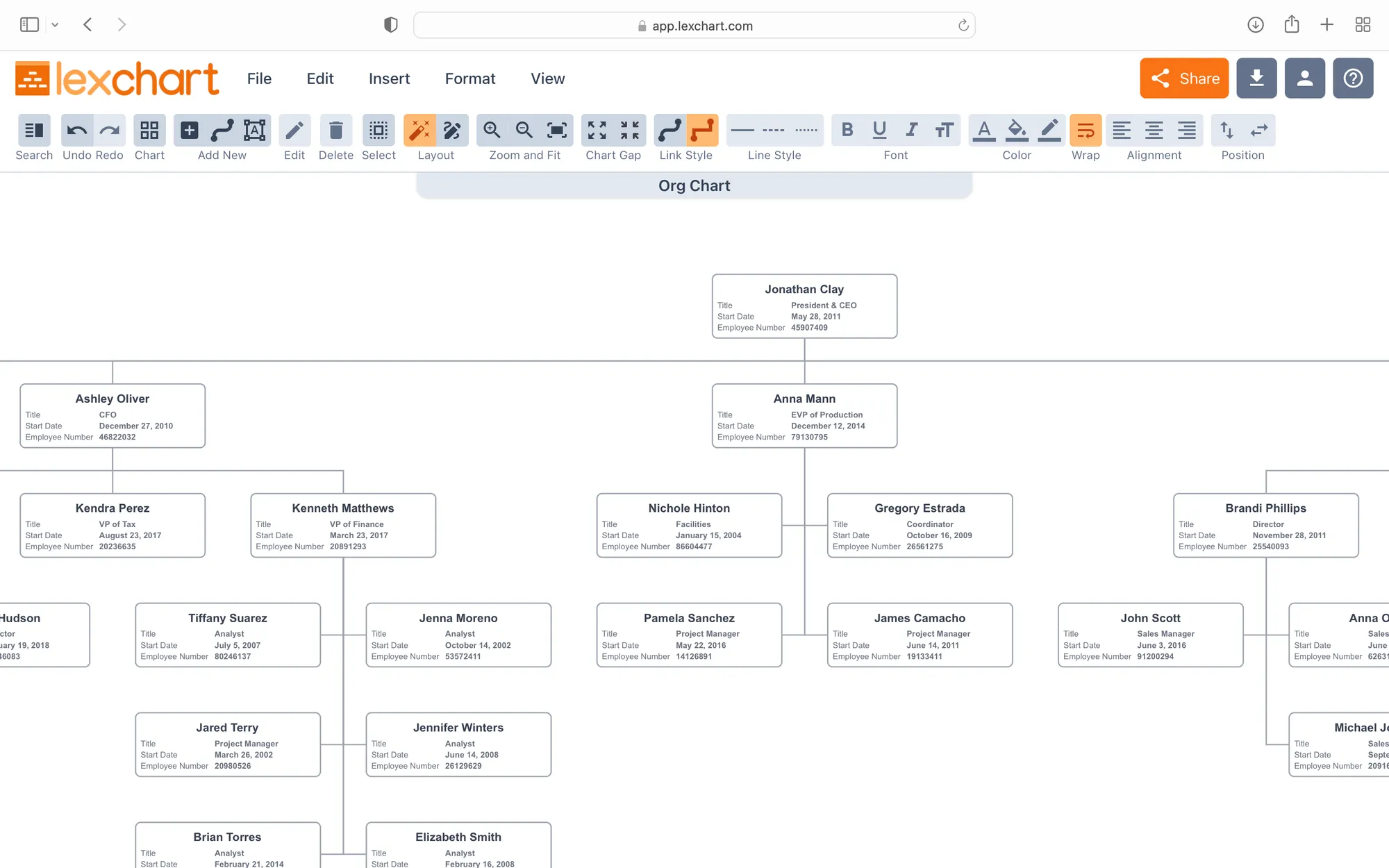 Step 3. Design the org chart
You can use a full set of design tools to make the org chart look the way you want. You can switch from Auto mode to Manual mode to move any cards or lines on the chart.

Step 4. Share the org chart
With your organization chart from Excel designed to your needs, you can share the org chart. Select the Share button and enter their address. Lexchart will give you a special link which you can send them. When they log in, they will have access to the chart.
Step 5. Download the org chart
In addition to sharing an organization chart, you can download the org chart in four file formats: PDF, JPG, PNG, and SVG. You can use the formats to embed your org chart in Excel, PowerPoint, Word, or another application.
Conclusion
It is easy to create an organization chart from employee data in Excel with Lexchart.