Simon Property Group (NYSE: SPG) ownership structure chart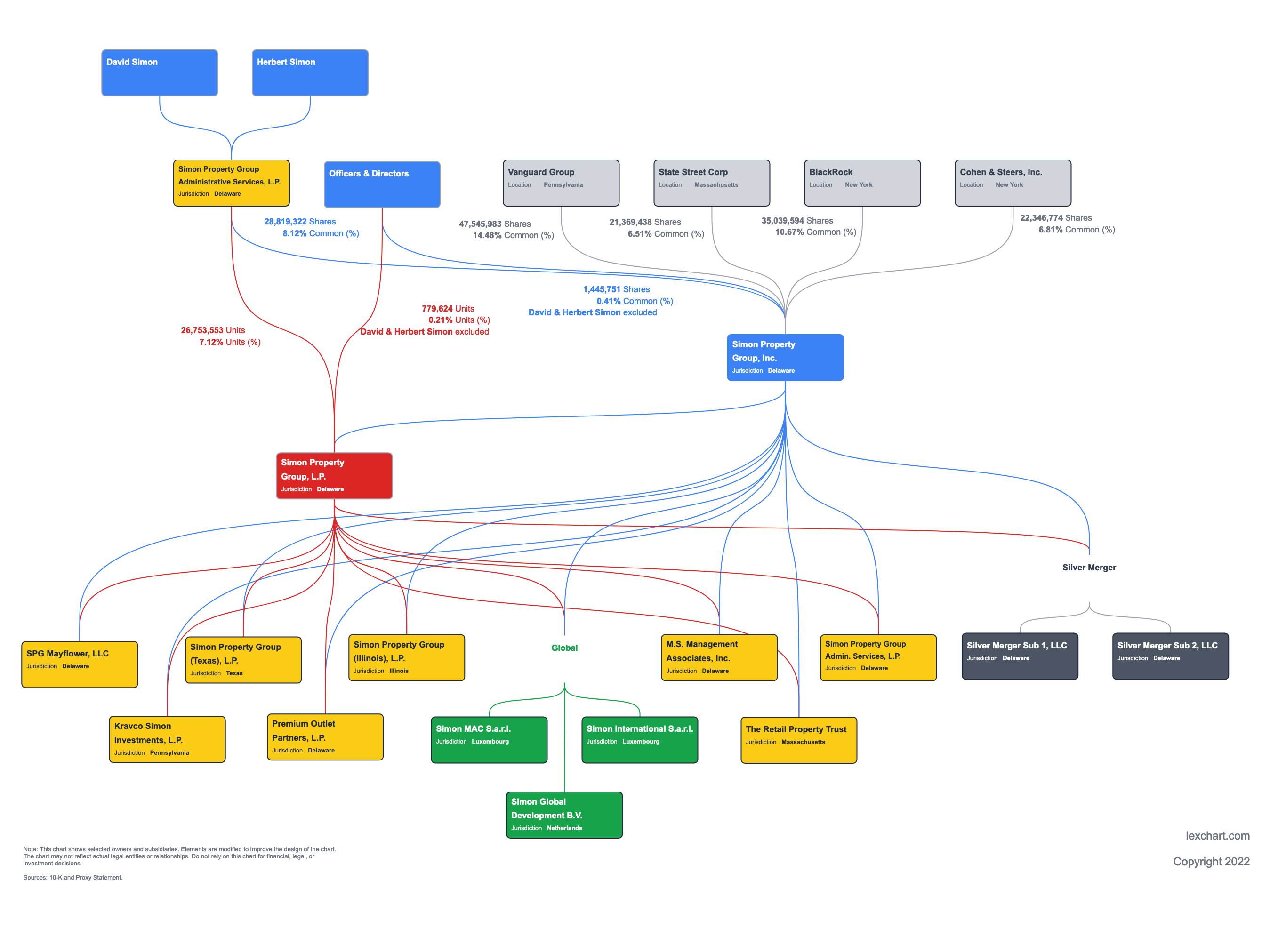 This chart shows the company structure for Simon Property Group, trading on the New York Stock Exchange under the ticker symbol SPG. Simon Property Group is a publicly traded real estate investment trust (REIT).
Simon Property Group, Inc. (a Delaware corporation) and Simon Property Group, L.P. (a Delaware limited partnership) file a single 10-K with the Securities and Exchange Commission (SEC).
This chart has several interesting characteristics. As a REIT it shows both a parent corporation and the limited partnership. The blue entities highlight the insider or controlling interests in the organization. The chart reveals the ultimate owners, David Simon and Herbert Simon, along with the outside investors:
The Vanguard Group,
State Street,
BlackRock, and
Cohen & Steers.
This chart uses curved links among the legal entities instead of elbow connectors, because curved connections show the ownership complexity more clearly. Elbow connectors would all overlap in a channel. Lexchart automatically shows the complexity.
The gray cards (legal entities) and links show the outside investors in Simon Property Group. The red and blue links distinguish between the interests held by Simon Property Group, Inc. and Simon Property Group, L.P.
The "Global" and "Silver Merger" are just used to enhance the design and clarity of the chart.