Nike Board of Directors Chart [2022]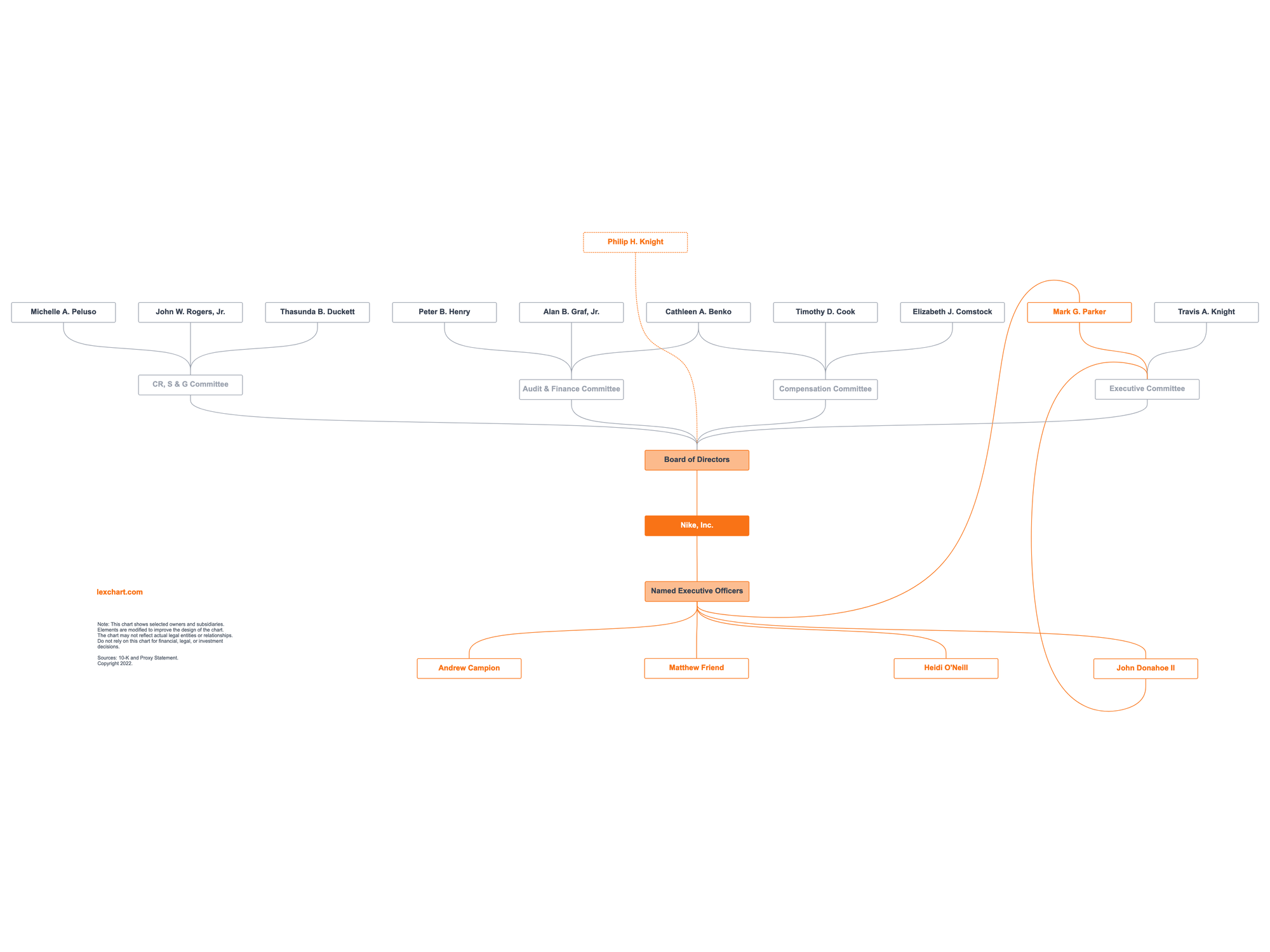 NIKE, Inc. trades publicly on the New York Stock Exchange (NYSE) under the ticker symbol NKE.
This organization chart shows the board of directors and named executive officers for NIKE, Inc.
This company ownership chart of Nike, Inc. was generated automatically with Lexchart and from public data courtesy of the Securities and Exchange Commission (SEC) with modifications described on the the chart.