The Power of Company Structure Charts: How to Keep Track of Annual Ownership Changes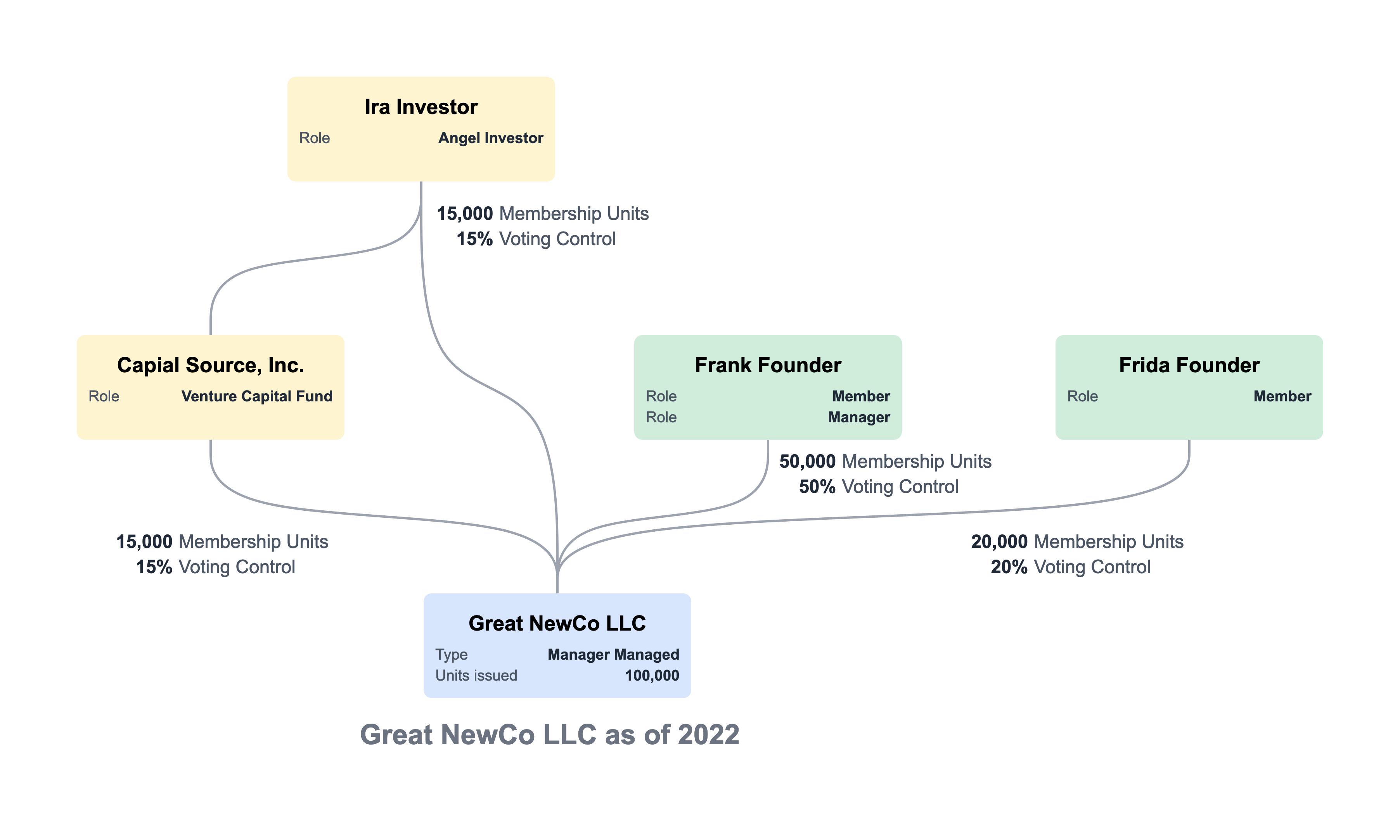 Tracking corporate ownership changes can be a daunting task, but it doesn't have to be. Company structure charts offer a straightforward way to monitor changes in ownership from year to year. In this article, we'll show you how to use these charts to stay on top of the latest ownership developments and make informed decisions about your investments and partnerships. Get ready to master the use of company structure charts and stay ahead of the curve!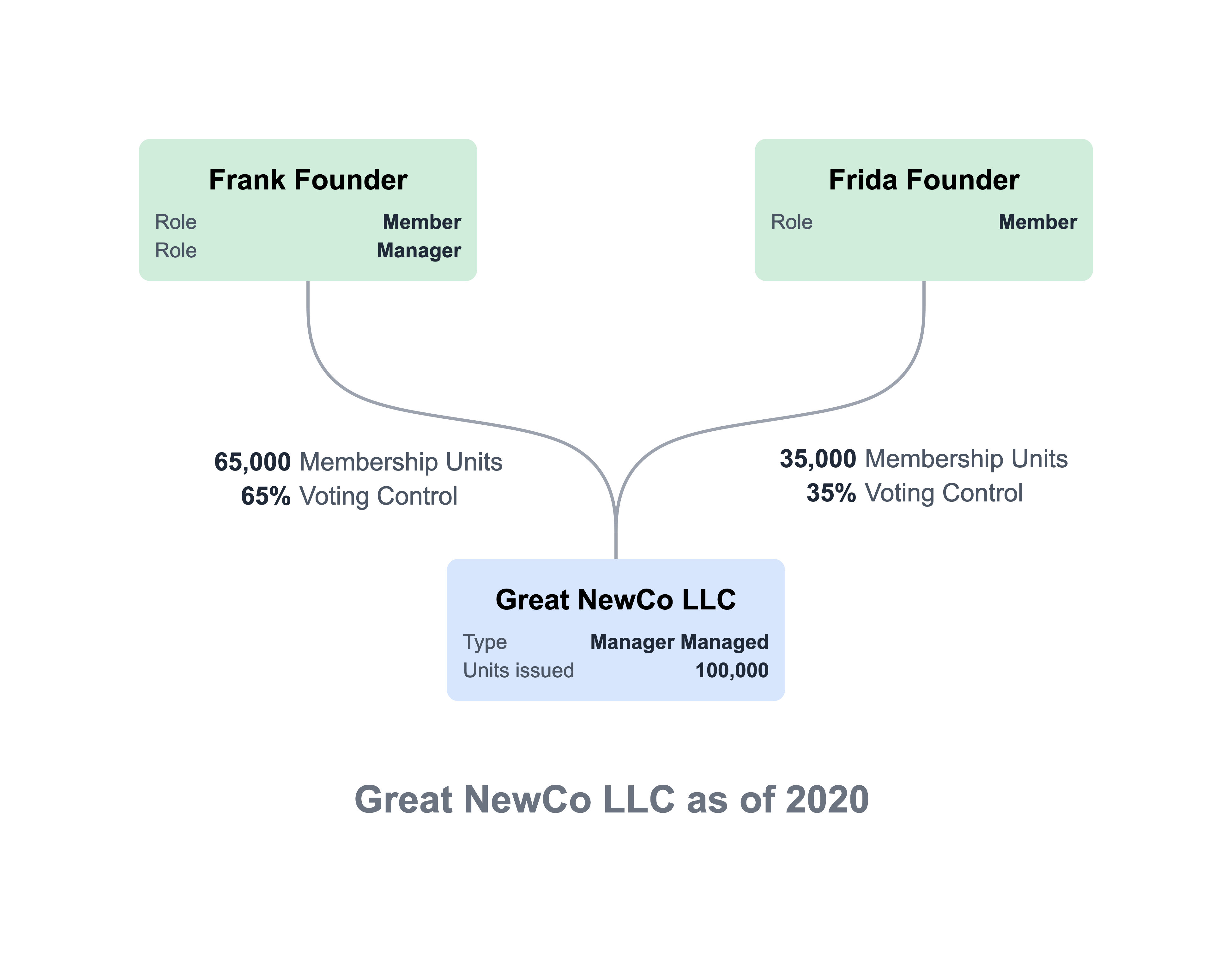 Company structure chart for startup LLC
These examples show the evolution of Great NewCo LLC's ownership structure from 2020 to 2022.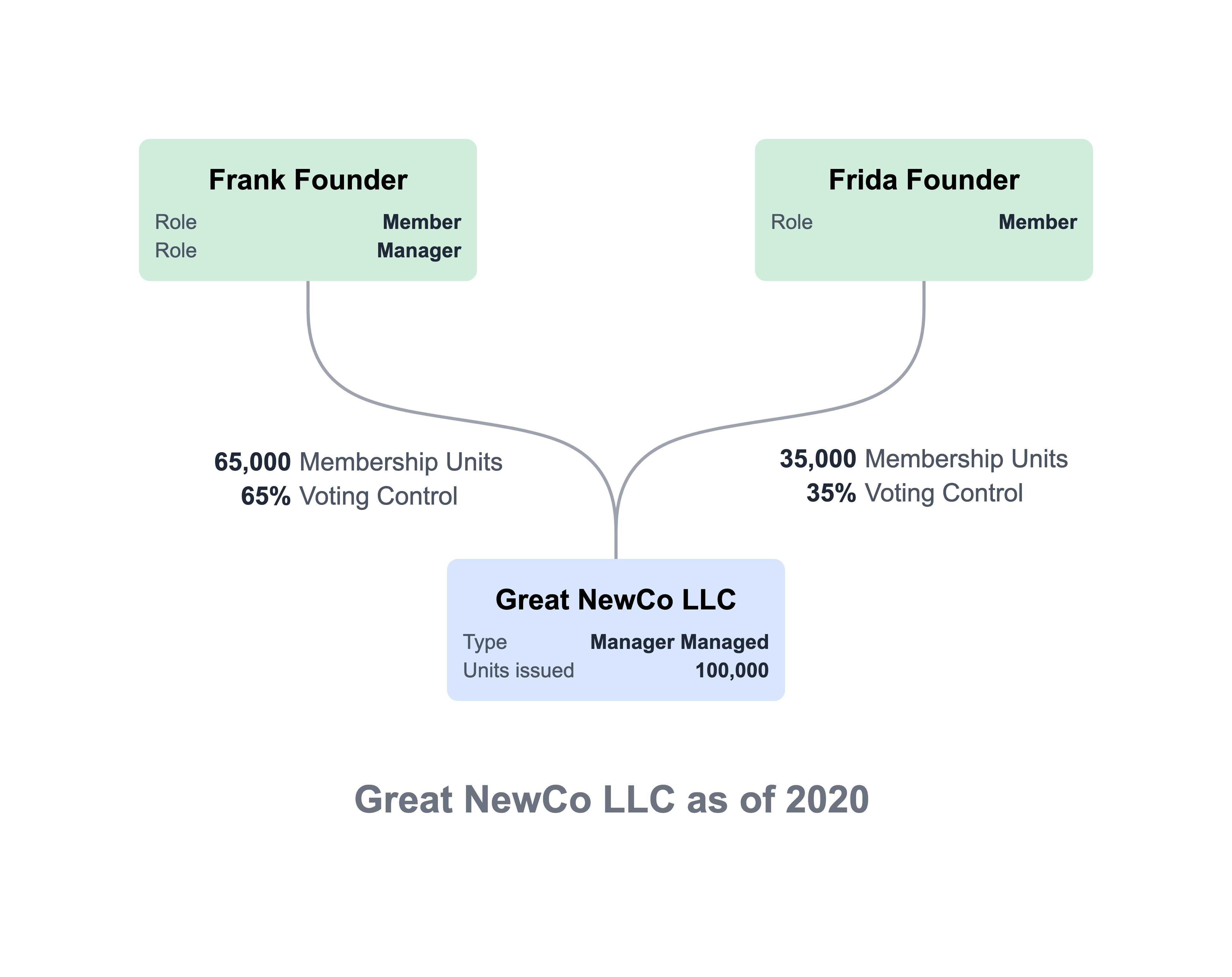 In 2020, Frank and Frida Founder own 100% of Great NewCo LLC. Frank has 65,000 Membership Units; Frida has 35,000. They share ownership 65% to 35%.
Frank and Frida decide to raise some outside capital in 2021. Ira Investor, an angel investor, invests in the Great NewCo LLC.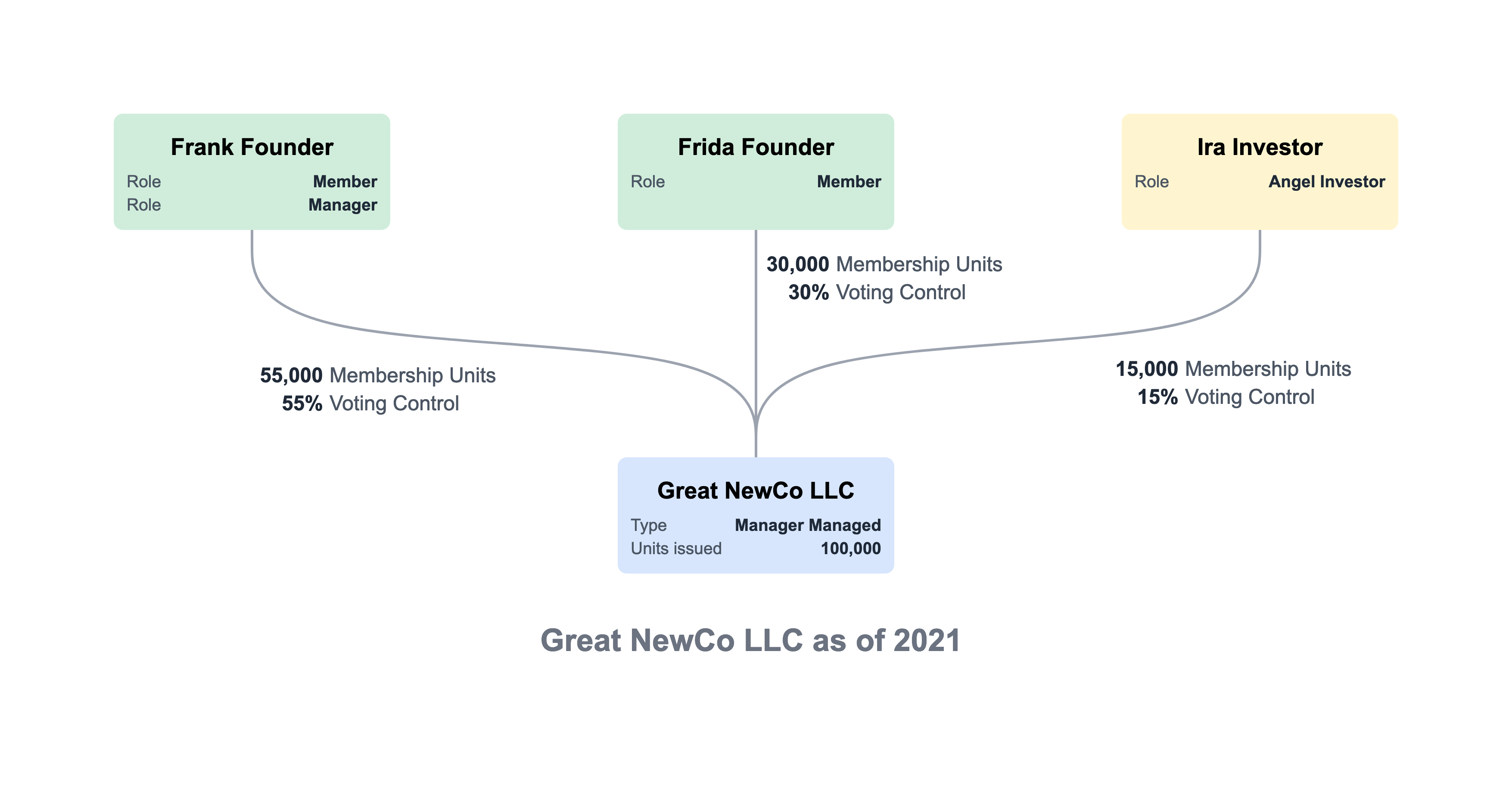 Ira acquires 15% of the Membership Units, reducing the share from Frank and Frida.
In 2022, the members of Great NewCo decide to raise more money. This time they raise money from Capital Source, Inc. Ira is also an investor in Capital Source, Inc. so the ownership chart shows both his direct and indirect ownership of Great NewCo LLC.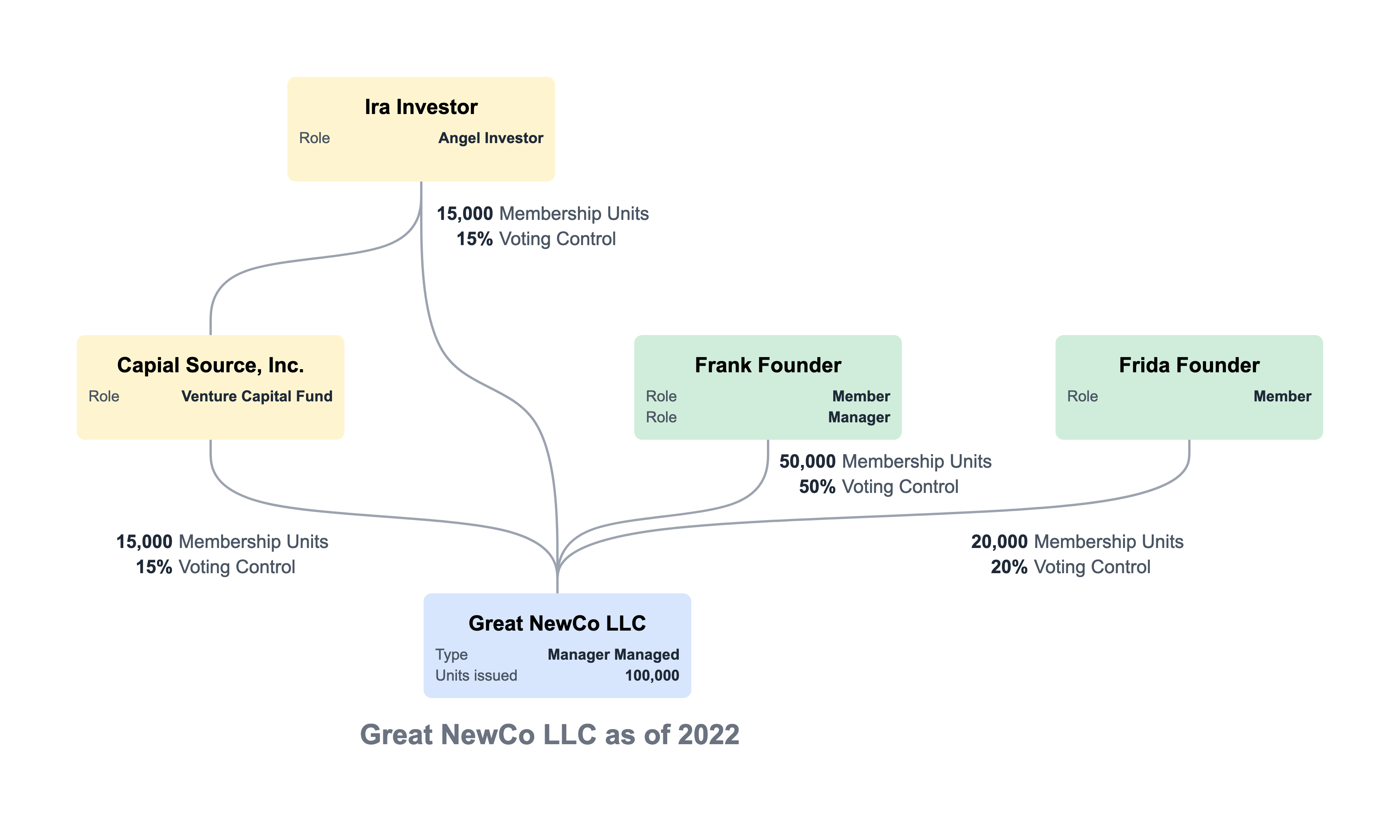 How to track annual structure chart changes
Annual compay structure charts are easy to reproduce, even for large corporate structures. The key is to copy the prior chart.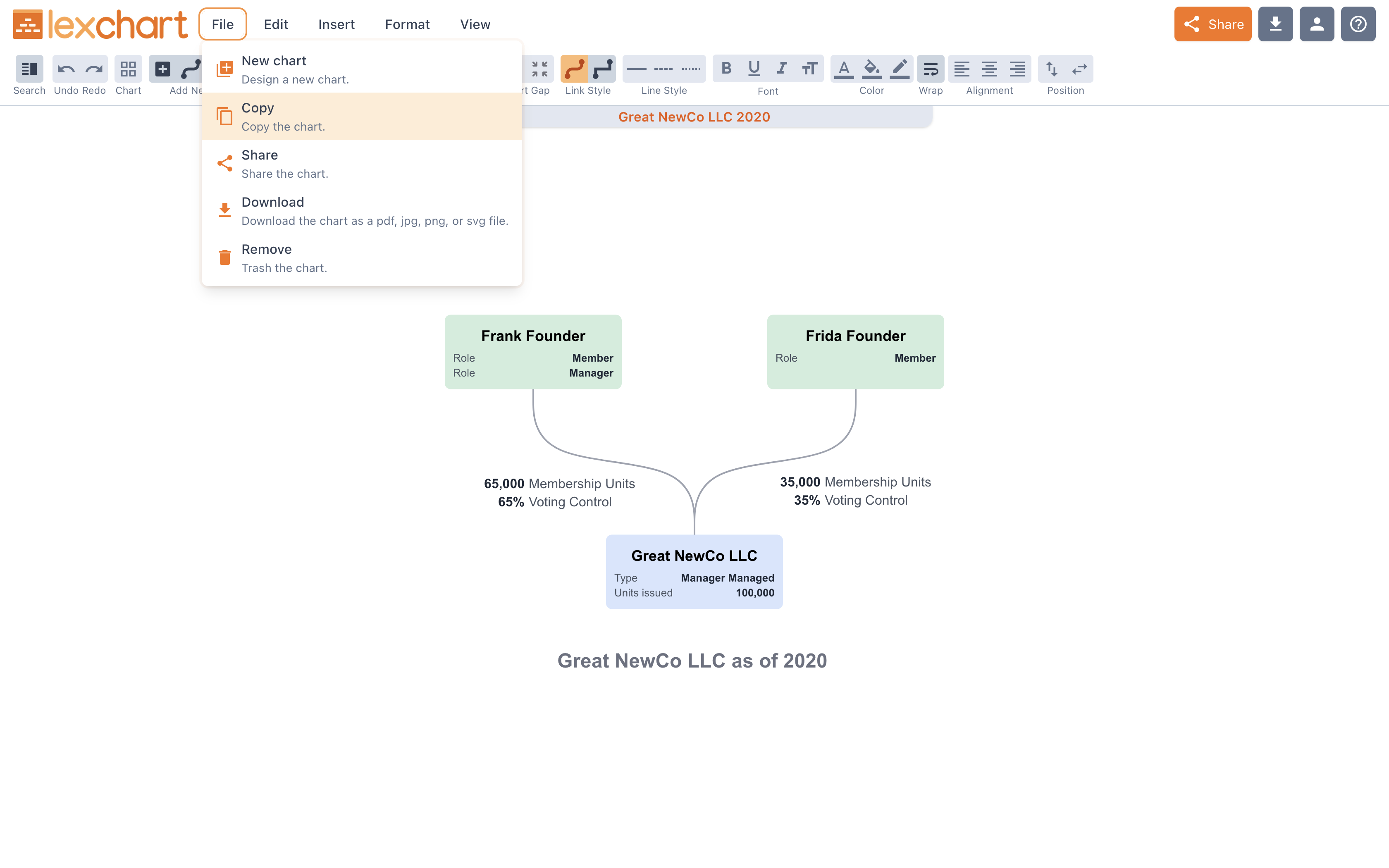 Step 1. Create the 2020 chart
Step 2. Copy the 2021 chart, make the changes for 2021, and rename the copy.
Step 3. Copy the 2021 chart, make changes for 2022, and rename the copy.
Here is the result on the Charts page of Lexchart.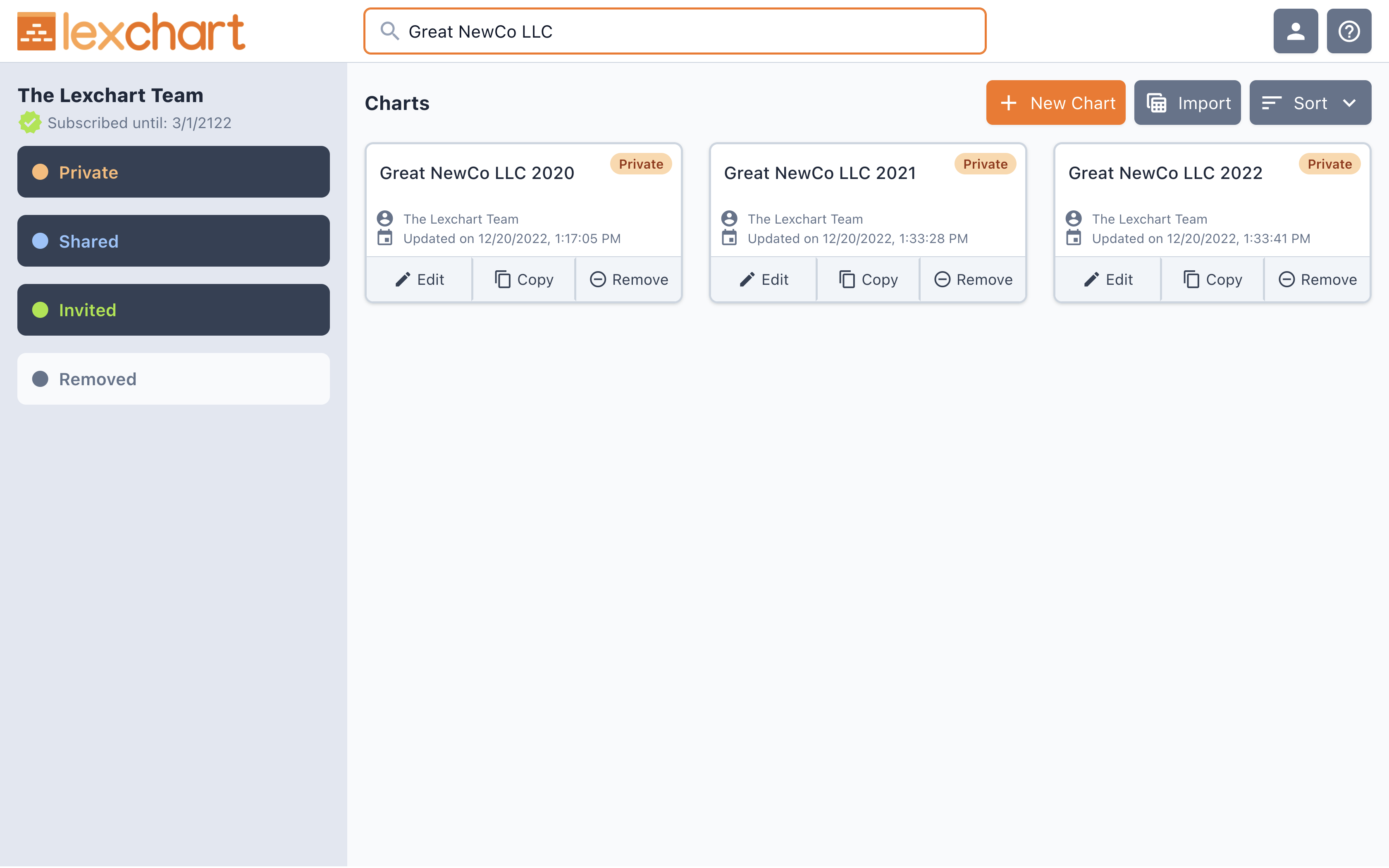 Of course, you can accomplish the same results by importing historical data into Lexchart.